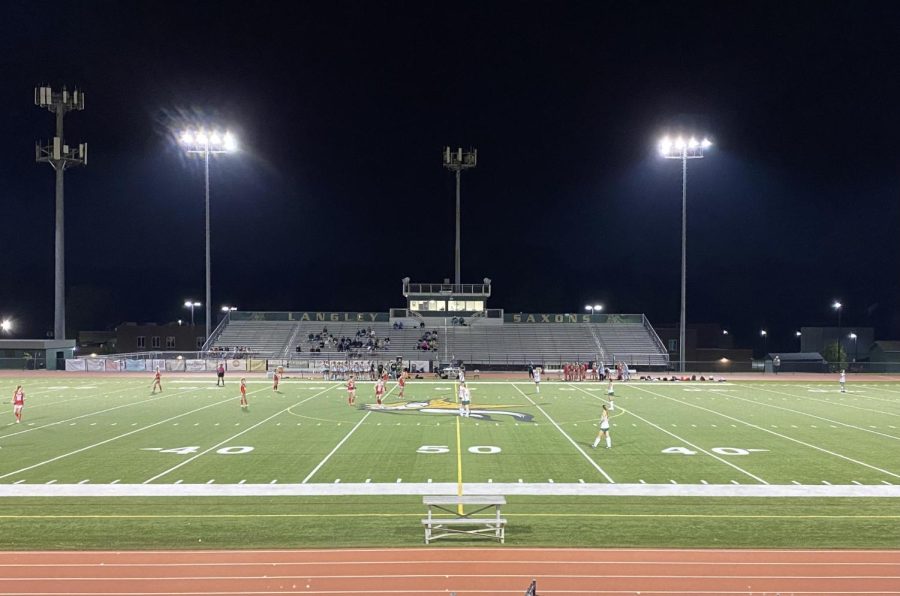 Josephine Phillips
Parents on the McLean side of the bleachers packed in to see the last game of the field hockey season. The girls' field hockey team had been preparing for the game since their loss to Langley two weeks ago; members hyped themselves on social media, posting "beat Langley" and asking their friends to come out and support the team.
Unfortunately, the game ended in a defeat—Langley was able to score a goal three minutes into the game, and again at the end of the first quarter with thirty three seconds left.
The second quarter started with a bang, and McLean came out looking sharp. But despite strong hits coming from number 21, sophomore Ek Templer, Langley scored two more goals, leaving the quarter 4-0, with Langley in the lead.
The second half of the game passed by in a blur of back and forth movement, with neither team being able to score until Langley was able to put in another goal 17 seconds before the end of the game, leading to a final score of 5-0.
The loss signaled the end of the McLean field hockey team's season, knocking them out of district championships.
Although the season was overall disappointing with the team only winning one game, the players still had fun this year.
"I love the team and all the team bonding we do," varsity goalie Sabrina Berry said. "I look forward to seeing and playing with everyone again and hopefully winning."
Berry, along with Templer, was able to earn an honorable mention in All-District Honors. Juniors Olivia Tennent and Hadley Sibert also earned a place on the second team.