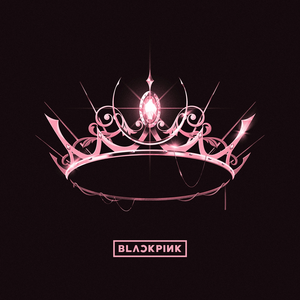 Sensation is an understatement when describing K-Pop group BLACKPINK, second only to worldwide icons BTS. They debuted in 2016 under Korean pop company YG Entertainment and became international icons through their unique use of trap, sugary pop, and edgy imagery. The group's first full-length album, simply named THE ALBUM, has been building hype for months. But the star-studded release fails to live up to the anticipation, signaling BLACKPINK's first major slip on the international stage.
The group returned after a year-long hiatus in June with "How You Like That," then a single but now part of THE ALBUM. The song and music video's elaborate sets, fashion name drops, upbeat trap sections, and poppy production make it feel complete. 
But the lyrics are embarrassingly underwritten and repetitive, sounding more like a 5th grader's poem than a pop song. In addition, the middle verses of the song and music video use low-quality South Asian stereotypes, and YG Entertainment narrowly avoided a public image crisis in India after fans discovered a Hindu deity was used as a prop in one scene. The group silently edited out the god, but never apologized or acknowledged it, leaving a bitter feeling among listeners who read news coverage about it.
"Lovesick Girls," the title track, avoids controversy and hits more of the right notes. BLACKPINK aggressively advertised the song to catch a piece of the lucrative American market and tapped into big names to give the right impression. Co-writer David Guetta gives the song an airy sound and complete lyrical content, which makes it feel more finished. But news flash: Guetta's last hit was before 2015, when pop music followed similar templates to gain popularity. And he offers the same vibes on "Lovesick Girls," making it feel outdated and corny amidst more exploratory works from fellow Korean and American artists.
The second half of the album is a bust. "You Never Know" and "Love To Hate Me" are simply unremarkable songs. "Bet You Wanna" featuring Cardi B is flat out annoying. These songs are hard passes.
The most repulsive song in the album is "Crazy Over You." At best it is a cheap rip-off of classical Bollywood music, overusing Indian instruments and equipping a dynamic fit for the international foods aisle at Giant. Where the producers finally decide to let the awkward Indian backtrack fade away, the song feels like an uncomfortable mishmash of South Asian, Korean, and American music trends. The chorus is oddly slow and out of place with the rest of the fast-paced song.
But BLACKPINK's album is not a total flop. "Ice Cream" is a standout. It was written by Ariana Grande, Victoria Monet, and Selena Gomez, all writers who have shown prowess in creating during the new age of music. Most of the song is fun and playful, but some parts feel cheesy. That is a disappointment, especially when considering the big names who wrote them.
"Pretty Savage" is surprisingly well-made, further developing the group's "black" personality. It boasts the most complete backtrack in the album and feels more like a natural extension of last April's cataclysmic "Kill This Love," which earned the group K-Pop's first spot at Coachella. Unfortunately, the song's lyrics opens the door for listeners to witness uncomfortable sides of Asia's beauty standards.
"Born skinny, b*tch, thin, no matter of how much weight I gain," rapper Lisa sang at the beginning of the song. Many listeners pointed out that the line gives off a body shaming complex prevalent in Asian societies. And the song's main message, being a "pretty savage," suggests that women's outward appearance matters more than their actions.
Many of the songs introduce a greater problem with BLACKPINK's work. Their attempt to attract an international audience ultimately means mimicking parts of American culture, but it is done without any real cultural insight. Where megastars BTS use western music styles to share a message of positivity and intentionally undermine American music trends, BLACKPINK goes in the other direction, blindly imitating western pop messages by encouraging a vision of overpowering others and maintaining superiority. 
In addition, the group's repeated use of South Asian sounds and visuals without true awareness of its culture is a continuous miss, especially because the region frequently lashes back.
BLACKPINK releases music in small amounts because die-hard fans will listen to the same songs over and over. Unfortunately for the group, the business practice backfired miserably on THE ALBUM. Since there are only 8 songs, and the group misses the mark on more than 4, most of the album feels like a total flop.
The songs that reek of disappointment really reek, and cherry picking one or two songs does not do wonders for such a hyped-up album. If BLACKPINK wants to get back on track, it needs to reconcile with its continuously exposed weaknesses and work to create more modern, relevant and tasteful works.