Fun features publication from summer class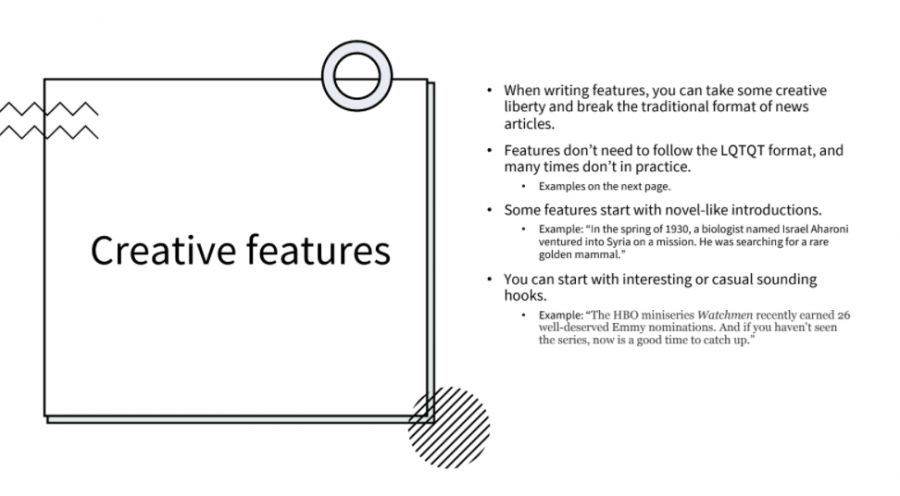 As part of the FCPS summer writing program, students learned a variety of writing skills ranging from creative style to nonfiction. Below is a feature of excellent elementary student work in features writing.
Students practiced their interview skills at home with their family members, and produced a 10-Question feature article.
(Names are listed alphabetically)
Amelia Nunez, 5th Grade, Oakton Elementary School, "Interview with My Dad"
Amelia: What were some job options for you when you were growing up?
Dad: I wanted to be a pilot, and at some point I wanted to be an architect. There was a time I thought I could be a doctor, but more like a scientist doctor, or like a researcher.
Amelia: What were some pandemics or epidemics you lived through?
Dad: It wasn't in my city, but in my country we had cholera. It is caused by bacteria, and it was quite common in some places in my country. It is a stomach bacterial infection, and gives you dehydration and diarrhea. That was 1991-1996. There was another one, dengue, and that happened in 1988. It is a viral disease, and it is transmitted by a type of mosquitoes. If you have it, you could get rashes and muscle pains.
Amelia: Who were some of your friends when you were younger?
Dad: My best friend was Santiago. We didn't go to the same school, but we were neighbors. Luis Xavier was one, and we went to school together. He was also my neighbor. Andrés was another friend from school, and so was Felipe.
Amelia: What is your motto, or a phrase you like?
Dad: A phrase I say a lot is 'show me your effort.' Sometimes I also say 'I would like you to be a decent human being.'
Amelia: What were your favorite subjects in school?
Dad: History and math. I really enjoyed philosophy when I was older, and also logic.
Amelia: What is your favorite movie, as of now?
Dad: I still think it's E.T. It's just a fun movie that I love. A close second are the Back to the Future movies.
Amelia: What is the most surprising thing you've ever heard?
Dad: Probably when I was admitted to grad school. It was very shocking.
Amelia: How would you describe yourself?
Dad: I would say that I am high strung, and a little impatient, but I think I am also kind.
Amelia: How is life in the Coronavirus pandemic different from in other epidemics or pandemics you lived in? What is similar?
Dad: Well, the other epidemics I lived through, we didn't have to shut down; we just had to be more mindful of certain things. For example, during the time of cholera, we just had to avoid drinking water directly from faucets, and we had to avoid sharing water. To wash fruit and vegetables, we had to wash them in cooled, boiled water. With the dengue, the big thing was we had to wear long clothes at night, since the disease was transmitted from mosquitoes which come out at night.
Amelia: What is it like to be a parent?
Dad: It's the most rewarding thing ever. It almost feels like you're building something, because you can see your children growing up.
Samah Shibili, 4th Grade, Oakton Elementary School, "Interview with My Dad"
Samah: What was your favorite sport when you were younger?
Dad: Soccer. Because you can play as a team and I had a lot of friends to play with.
Samah: What is your favorite place to go to?
Answer: Beach. Because I like water and you can just relax.
Samah: What is your dream job?
Dad:  Be a political leader and solving people's problems.
Samah: What do you do in your free time?
Dad: I read books and play sports.
Samah: What is your motto?
Dad: Believe. Achieve.
Samah: What is your favorite food and why?
Dad: My favorite food is Mediterranean food because it has almost all of the 4 healthy food groups.
Samah: Why do you like sports so much?
Dad: I like to stay fit and am very competitive and sports give me both.
Samah: Who do you look up to?
Dad: I look up to my father because the way he handles problems without to much stress.
Samah: Describe yourself in three words. 
Dad: Cool, Positive, and Funny.
Samah: What is your hobby? 
Dad: I like to read, [do] sports, and drive.