Life of Adelaide pt 4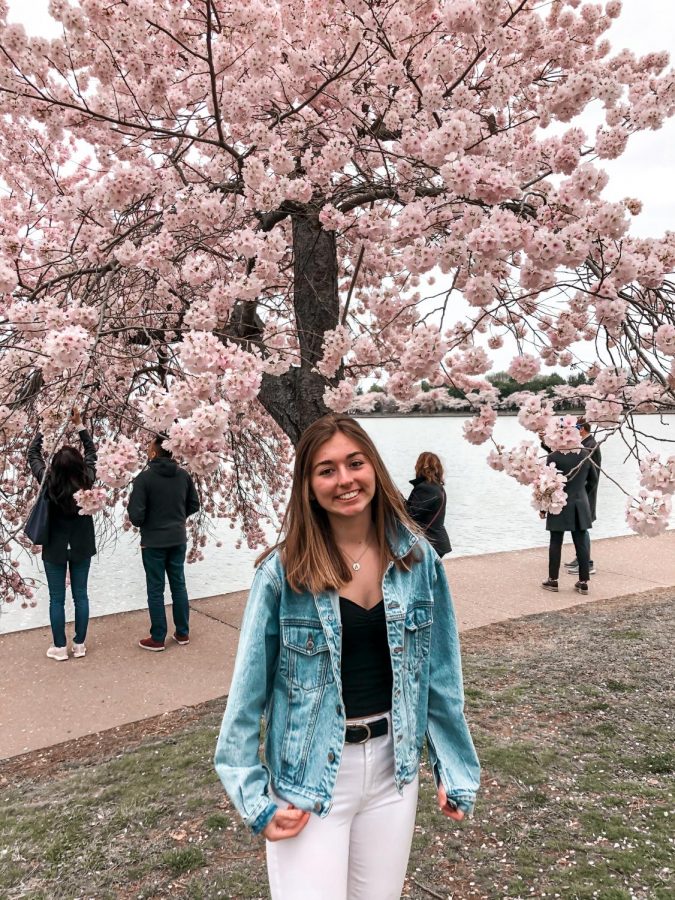 May 10
It's been a while blog! I can't say I've been busy, but I've definitely been trying to fill my days up with more activities. Katie and I have been getting Starbucks through mobile order, which has been such a nice escape from home. That with the weather being pretty nice, I've been leaving my house a lot more than I was before.
I started watching Stranger Things again and I forgot how good it is. I'm getting to the part where Steve Harrington becomes a mom and I love it.
My cooking journey has not gone anywhere from last time, but I plan on making cupcakes this week so that should be fun. I'm in the process of a big online shopping haul after I went through my entire closet and I'm super excited for my clothes to come.
Today would have be our junior prom. I didn't even realize it until my friends snapchatted me sobbing about it. It actually made me really sad, so sad that I played my "sad" playlist while I worked out. To make up for it, well, as much as we could, my friends and I had a zoom call and we did our makeup and hair and put on dresses. We played music and acted as if we were on a party bus. I really miss them and can't wait to be together again.
AP exams have me stresssseddddd. I don't even know when to begin with studying! And my teachers are piling on work that is all done outside of our 45 minute classes and even outside of school I'm overwhelmed. I'm realizing it's extremely hard to focus in my house and motivation can be hard to find.
FYI- I kind of fixed my sleep schedule! I go to bed at 1 and wake up at 10. I wouldn't say I'm more productive, but I do feel better.
April 19
Is it just me or has April flown by? March felt like it lasted for a year and now were almost to May.
Since my last update, we started online school. We only had our red day classes and we really didn't do much in any class but I still have a good amount of homework I need to finish. My plan is to finish the rest of that today, if I get motivated enough.
I absolutely despise my sleep schedule. I don't even begin to feel tired until about 2:30 a.m. and end up waking up at 12 p.m. I usually am my most productive in the mornings, so I keep falling behind on all the work I want to get done. I've still managed to get a workout in everyday though- I think I kind of have a 2 pack.
I've also taken it upon myself to learn, somewhat, how to cook. I began with scrambled eggs (I know, so exciting and difficult to make), but hey, it's a start. I vary from eating them in a breakfast burrito with ham and cheese or with toast. Any suggestions for what my next culinary experiment should be?
My room is looking pretty good. I hung a bunch of pictures and reorganized my desk and book shelf, and now I'm planning on redoing my closet. I'll try and post a picture of that when I'm done.
April 6
I've decided to spread out my entries. My days tend to blend into each other, just a repeat of the one prior, so I figure it's more interesting to update over a longer period of time.
I feel like at this point in quarantine, I'm a mix between productive and lazy. Realizing we have school next week, I decided I should probably start the work I was assigned weeks ago. It's not much at all in the whole scheme of things, but after lying around for three weeks I can't remember how I did this during the school year.
I've also began to use this time to research colleges. College is scary!! How am I supposed to know what to major in? What state I want to spend four years in? I genuinely can't imagine doing all this for colleges during the school year, so that's the one plus corona has given. The only one.
Update on my room cleaning- it's come to a stop for now. I'll restart when I finish all my school work.

March 29
I'm beginning to enjoy this quarantine. At first, I was bored out of my mind, switching aimlessly between Snapchat, Instagram, Netflix, and Tik Tok. I decided that I am going to use my time for some ~self care~ and be productive.
1. Cleaning
I'm in the process of doing a massive overhaul of my room and closet. Does anyone have the chair in their room? Like the chair that could be used to sit on, but instead houses all the clothes your too lazy to put away in your closet? Well, I started with that chair and actually put away my clothes for once. I'm planning on getting rid of a bunch of clothes and items that I don't wear or use anymore, so stay tuned for that!
2. Working out
My family's big on exercise- we all have gym memberships and always go together. My dad and brother have tried to transform our garage into a mini gym, since we can't go to Sport and Health for the time being. I've been consistently working out for the past few days and I feel fantastic.
3. The Great Outdoors
I go outside now! It's honestly so refreshing to go on a walk outside, listening to music by yourself for a little bit during the day. It's a nice break from everything and is just so relaxing. 10/10 recommend.

March 23
Just like I'm procrastinating all the school work that I've been assigned, I procrastinated starting this blog. It's currently day 11 of no school, although for me my social distancing started early. I was incredibly sick the week before we got out, missing the first three days of the week and I only came Thursday to take three quizzes. After my symptoms subsided and I was able get up from my bed, I have been trying to keep myself out of extreme boredom with these various activities.
1. Hiking
Katie and I went hiking at Scott's run last Saturday. Hiking's neither of our favorite activities, but when all else is closed it actually becomes bearable.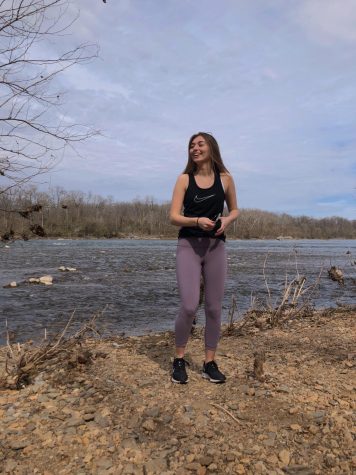 2. Dying my hair
Katie and I also decided to dye our hair. My mom went to buy the hair dye, as we are not allowed in public places, and just bought the single use dye. So, we isolated ourselves in Katie's bathroom and made our best effort to get the spray actually on our hair. I chose purple dye and Katie went with pink. Unfortunately, the cans were pretty small and we could only dye the bottom of our hair. It got all over Katie's towels and our bed sheets, and overall was not the best decision. But we had fun.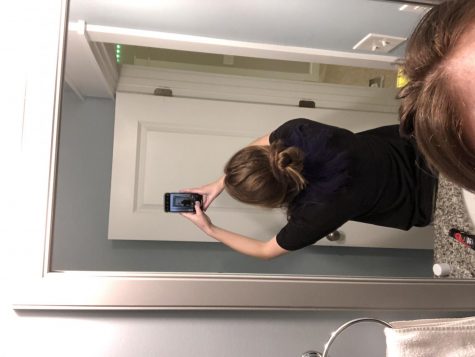 3. Basketball at Linway
The most popular solution to combat boredom has been to get together with our group of friends and play basketball for hours. I'm not very good.
4. Cherry Blossoms
My mom and I went to see the cherry blossoms a few days ago. D.C. was fairly crowded despite the encouragement of social distancing, and my mom freaked out. We were still able to get some cute pictures and it was so nice to change out of my sweats and sweatshirt.
5. Fake tanning
I bought fake tan from Walgreens and it went badly. I am orange and my arm is two different colors.