Ben Brooks' "Quarantine"
A documentation of the fairly eventful quarantine of Benjamin Brooks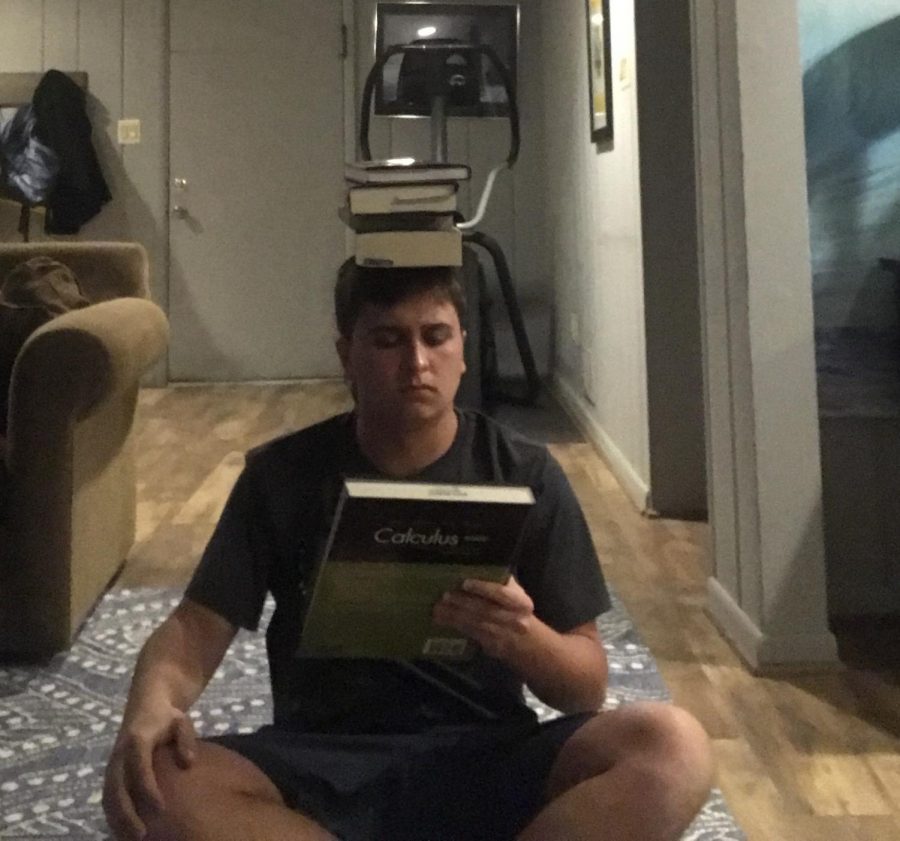 11:53 P.M.
Well nine hours later and I am significantly better at four ball juggling, so that's cool. Also I just spilled water all over myself, so that's not ideal.
Tuesday, March 24: 2:06 P.M.
This is for all the haters (Ava) who said that I couldn't do it. Also I know it's only like three seconds but we're getting there.
Monday, March 23: 11:38 P.M.
So for those of you who aren't aware, I'm kind of a big deal in the juggling community. Or at least I will be soon. One of the few things I would consider myself "above average" at would be juggling. I can juggle three balls fairly easily, but I can now say that learning to juggle four balls has been significantly more difficult than AB Calc, which is saying something. So that's just great. However, I am making progress, so expect a video of me flawlessly juggling four balls by tomorrow night at the latest.
Sunday, March 22: 11:56 P.M.
My apologies for failing to update since Saturday. To recap my last two days: Netflix. Sleep. Repeat.
I watched the 2007 Cup Speed Stacking World Championships yesterday and watched a 12-year-old break the world record, which was truly inspiring. I have since been attempting to break that record. I will let you know when that inevitably happens.
1:09 A.M.
Monsters Inc. was the subject of my left-handed drawing today (ignore Mike's arms)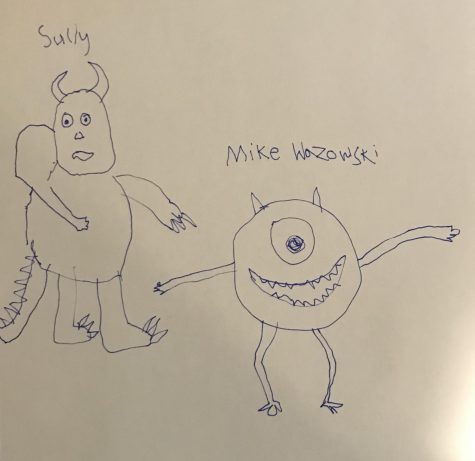 1:04 A.M.
Baby by Justin Bieber >>>
Saturday, March 21: 12:33 A.M.
So apparently it's Saturday. Anyways, I'm late doing this blog because I've spent the past half hour beating the living daylights out of my fellow editor Jack in Madden 19. 45-21. I'll leave it at that. Jack, when you read this, good try.
Friday, March 20: 12:01 A.M.
Happy Friday. I have to check my phone each entry because I've lost track of time this week. Yesterday was fairly uneventful for me. I took my dog out for a few hours to play with another dog, and watched more episodes of The Office than I did the previous day (somehow). As California announces a total lockdown, the quarantine process will likely proceed longer than anticipated. Please continue to tune-in to the six time Pulitzer Award (self)-nominated blog. Enjoy my left-handed drawing from Cars.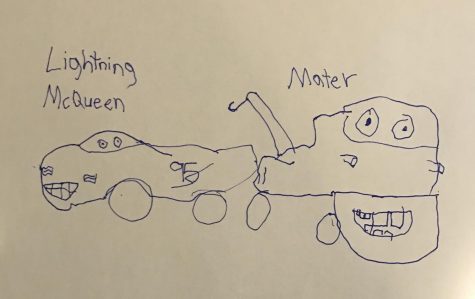 Thursday, March 19: 11:58 P.M.
Who would've guessed I could procrastinate on an optional assignment that isn't due when I have no other work for the next four weeks. But here I am, two minutes before the end of the day.
10:47 P.M.
It has taken me longer than I care to admit to take the featured image photo.
9:51 P.M.
Update: My computer died. At 47%. I need a new computer.
I look forward to my left-handed artwork of the day, as I continue on my theme of famous characters from childhood movies. Up on the docket today we have Marty from Madagascar. Enjoy.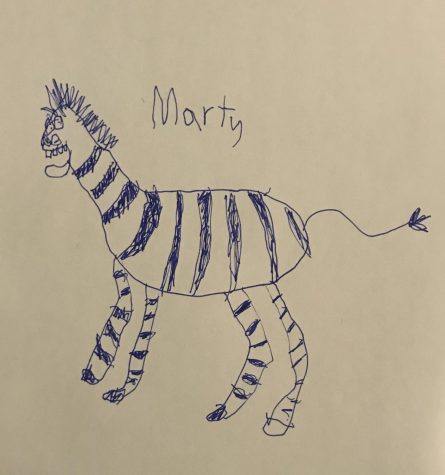 9:43 P.M.
I was somewhat quarantined today, with the slight exceptions being to see other dogs and to absolutely annihilate our very own editor-in-chief at basketball. I write this while watching my thirteenth episode of the office today (give or take).
Wednesday, March 18: 2:40 P.M.
Due to my severe dislike for this decade, I have spent all day listening to music from the 2010s.
11:29 P.M.
Despite the mass hysteria surrounding COVID-19, I have had a rather normal week. I have found myself outside for the majority of each day, completely failing to partake in "social distancing". I saw Alex Ovechkin today at Lewinsville Park, and most of my evening was spent daydreaming about various scenarios in which I went up and talked to him and we became best friends.
My one true realization throughout this whole quarantine process has been that I should pursue a career in ultimate frisbee, as it has consumed a good amount of my time. So far this week, I have been taught how to wash my hands by three different people, each with their own unique take on the classic "water + soap = clean."
During my limited time indoors, I have attempted to learn new skills that could help me should we plummet into a post-apocalyptic society. I started by brushing my teeth with my left hand this morning. 
In my recent fascination with becoming ambidextrous, I have attempted to draw with my left hand as well. As you can see, it may be a good thing I have another three weeks to work on this.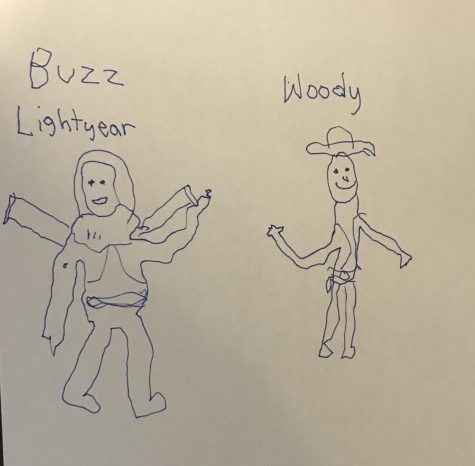 Tuesday, March 17: 11:05 P.M.
I would have loved to have started this earlier. However, as I find myself five minutes into a 29 minute youtube video of the best TV news bloopers of the decade, I must wait.
Please come back for continued updates each day