Cooking to cure the boredom
Using my free time at home to create delicious sustenance to satisfy my family's stomachs––and my mind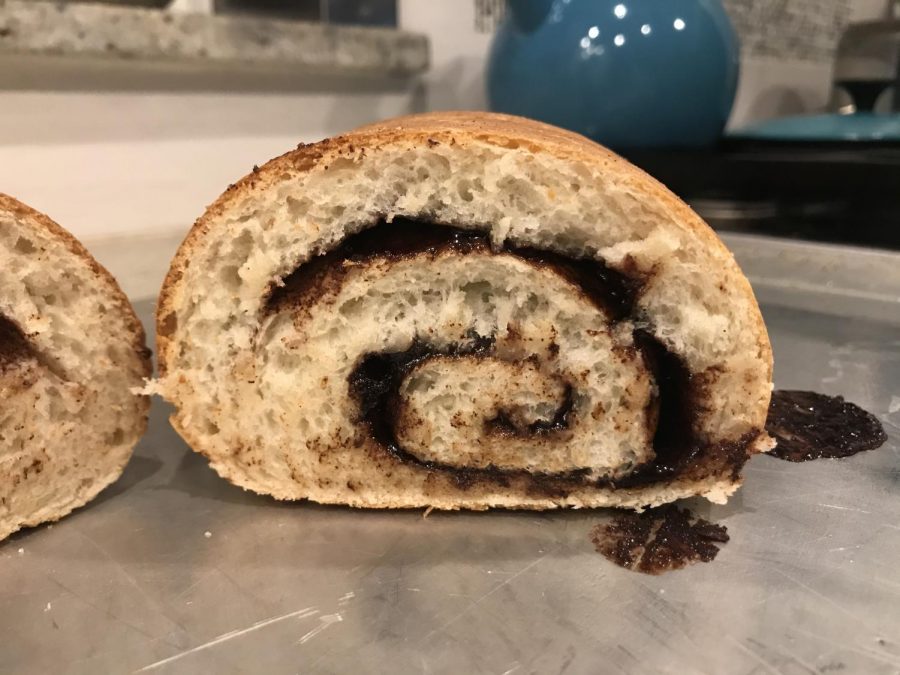 April 14, 2020
6:46 PM
I decided to go more savory tonight and make an Indian-inspired feast with the help of my mom and brother. Curry chicken and spiced lentils went over white rice. On the side, I made homemade naan bread and brushed it in butter after cooking. It was a melt-in-your-mouth dinner. Here is the finished dish: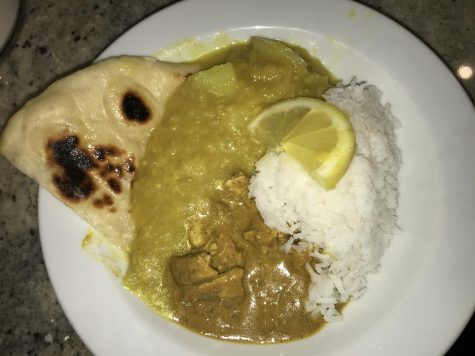 The top gallery shows the naan-making process, while the second shows the process of the chicken dish.
April 2, 2020
11:41 PM
As a little pre-Easter treat, I made a braided Easter bread-type thing with my brother and dad. It started to brown a little too quickly on top because the oven was set on "Convection Bake" instead of plain old "Bake," so the inside ended up being a tad bit doughy. Despite that, topped with sesame seeds, this bread is a perfect breakfast or desert bite.
March 23, 2020
1:35 PM
Today I made the. Most. Moist. Banana. Bread. Ever. 10/10.
I've struggled to make a moist––but not raw––banana bread for a while, and today I figured out how. Up the amount of more moist ingredients like sour cream, milk and bananas to get that soft sponginess into the bread.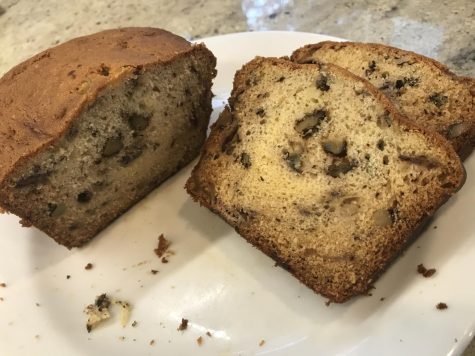 March 22, 2020
8:09 PM
Due to a lack of unique ingredients, I made some simple chocolate chip cookies with a little twist––when you bite into them, there's a Hershey's Kiss waiting.
This cookie has been a family Christmas special for years, but in quarantine, you gotta do what you gotta do, and I had to whip out this not-so-seasonal recipe to satisfy my family and my cravings.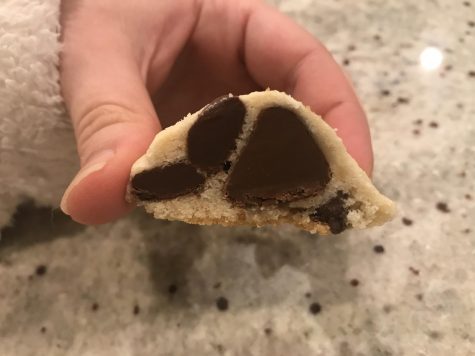 March 19, 2020
8:06 PM
I decided to make some guacamole to eat with some chips to make up for the lack of carbs in the main course. For some reason, it didn't hit the same way my guac does in the summertime, but it was a wonderful change of cuisine all the same.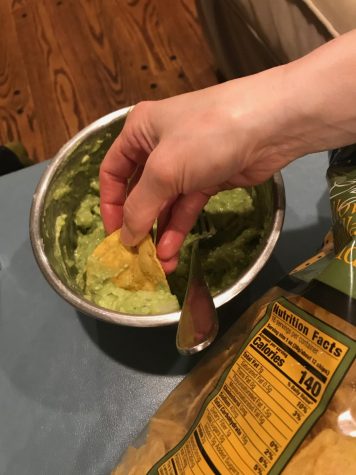 6:12 PM
Tonight, I took a more savory route and decided to cook dinner for my family. With the two pounds of shrimp and four stalks of bok choy just sitting in our kitchen waiting to be eaten, I created a stir fry of sorts. I added some broccoli florets to give the mix a bit of texture and some more nutrients.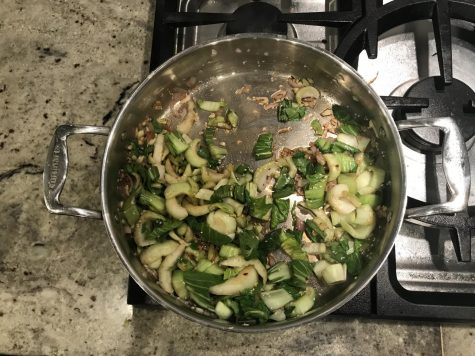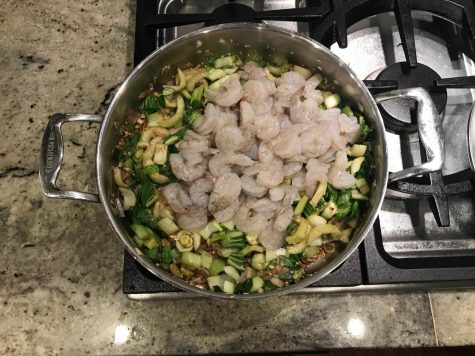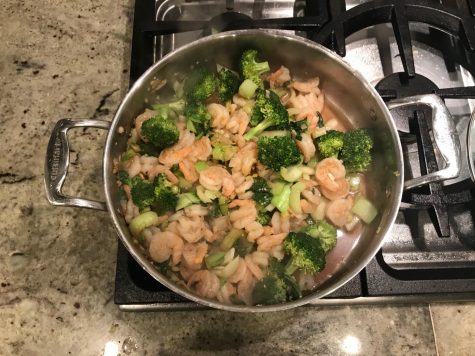 March 18, 2020
10:02 AM
As my parents were sorting through our cupboard this morning, they found some old, opened stoneground corn flour that had to be used up. So, I decided to make a hearty cornbread to start the day off right.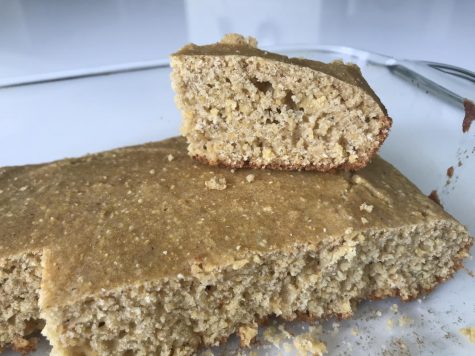 March 17, 2020
8:37 PM
Simple chocolate chip cookies and brownies are unfortunately not a large enough challenge to feed my mind through my quarantine. I have taken to scouring the internet for hours on end, searching for more complex recipes, and tonight I am baking cinnamon bread.
Starting from just a few simple ingredients, I created a fluffy dough and allowed it to rise in the oven. I then rolled out and filled the dough with a cinnamon sugar filling. A final 30-40 minute bake puts a slight crispiness on the top of the loaf and then it is ready for consumption.
The final product was just moist enough on the inside with a crispy, golden exterior. It was truly delicious.
"When I took my first bite, immediately, all my worries were left behind," said Philip Rotondo, my 14-year-old brother. "The sweet taste of cinnamon perfectly complemented the buttery fluff of the bread."