International Talent Fest allows students to share their cultures
Talented individuals show off their skills at cultural celebration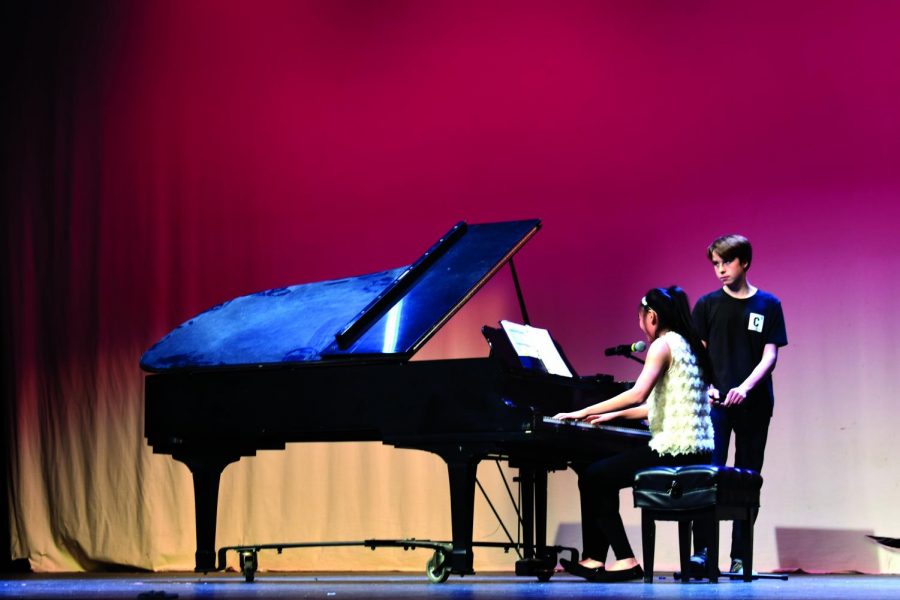 As you walk in the front entrance, right away you're able to see multiple booths with displays from all around the world. The booths show pieces of each country's culture through posters, pictures and traditional objects. Besides the booths, the red hall has long tables of ethnic food supplied by volunteers and club members, and as you eat, you can walk around the room and take a trip to multiple countries without leaving McLean.  
On Feb 21. the second annual International Night was hosted at McLean. Previously, there had been an event similar to this, but it was stopped for a few years and then brought back once again.  However this year, as well as food and booths, Leadership helped to add in a talent show. The talent show consisted of several acts inducing dancing, singing, and musical instrument performances.  A panel of four judges made up of students and teachers decided the winners of the show.  The competition gave the event even more of an exciting appeal.
"A lot more people came than I was expecting, and the audience was very supporting, they would cheer for every performance." said freshman Abby Chung, the winner of the talent show. "It was just a great environment."
The now called International Talent Fest was put together this year by International Club, Combating Intolerance, Leadership, and Asian American Association.  The clubs worked hard to ensure that the event would be both entertaining and informative for people who attended.
"I think [International Night] is important to showcase the diversity of McLean," said senior Bela Bhatnagar, co-president of the International Club. "Everybody thinks of McLean as a [white only] school, so it's cool to show that McLean is a diverse school and that we value diversity."
McLean is a very diverse community, so students are grateful for the chance to exhibit their backgrounds.
"It's great to have an International night because it's a good opportunity to share and respect the culture of each other," senior Miyu Oe said.
The event allowed students from the school to share a bit about their culture with their peers, whether it was through dancing, singing, fashion, or food.  In addition to viewers and performers, members of the International club enjoyed working around diverse cultures for a chance to learn more and be more involved at the school.
"I love that I get to met people who have different experiences and different backgrounds than me," Bhatnagar said.
Check out some videos from talented students at International Talent Fest!