Boys freshman basketball beat Langley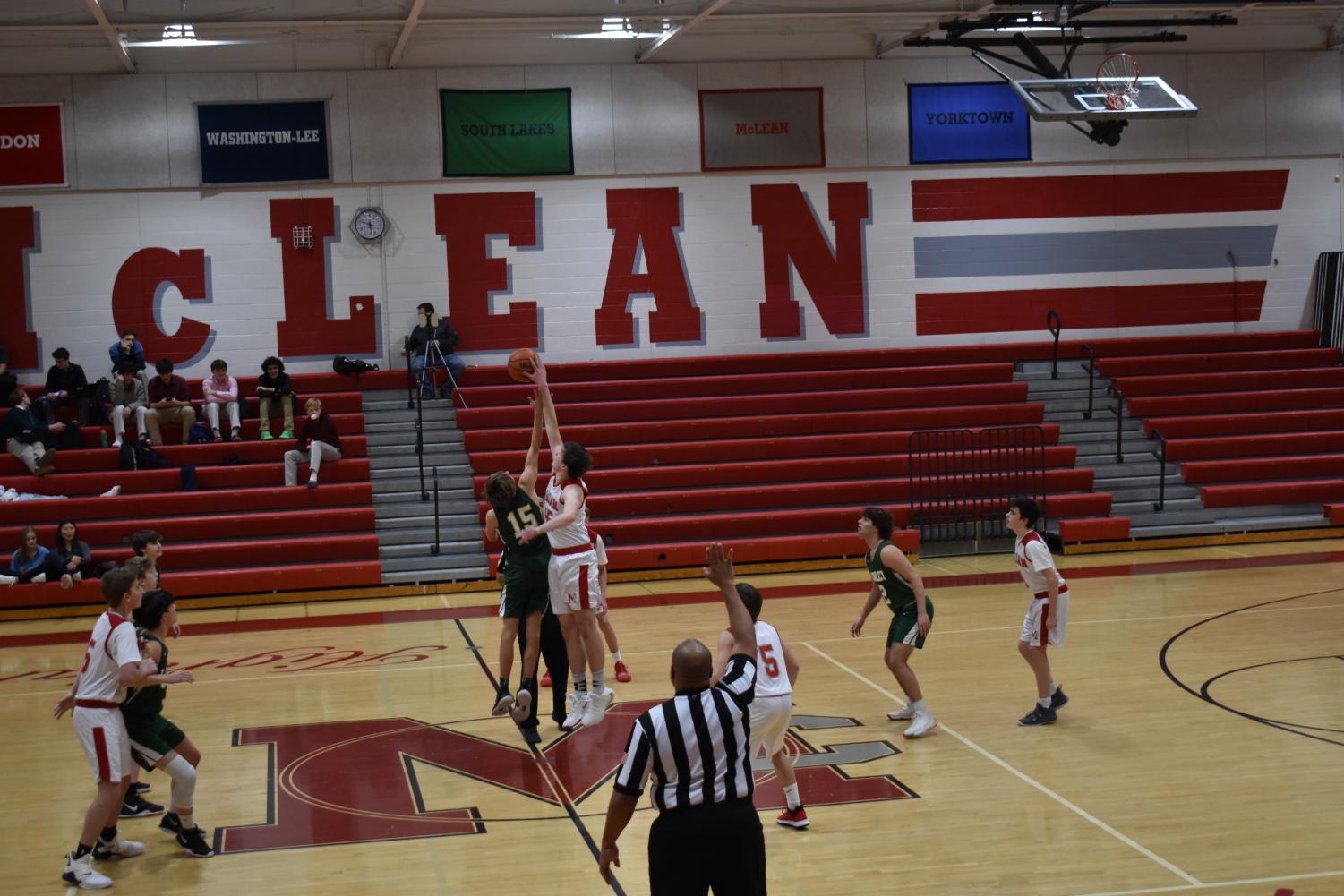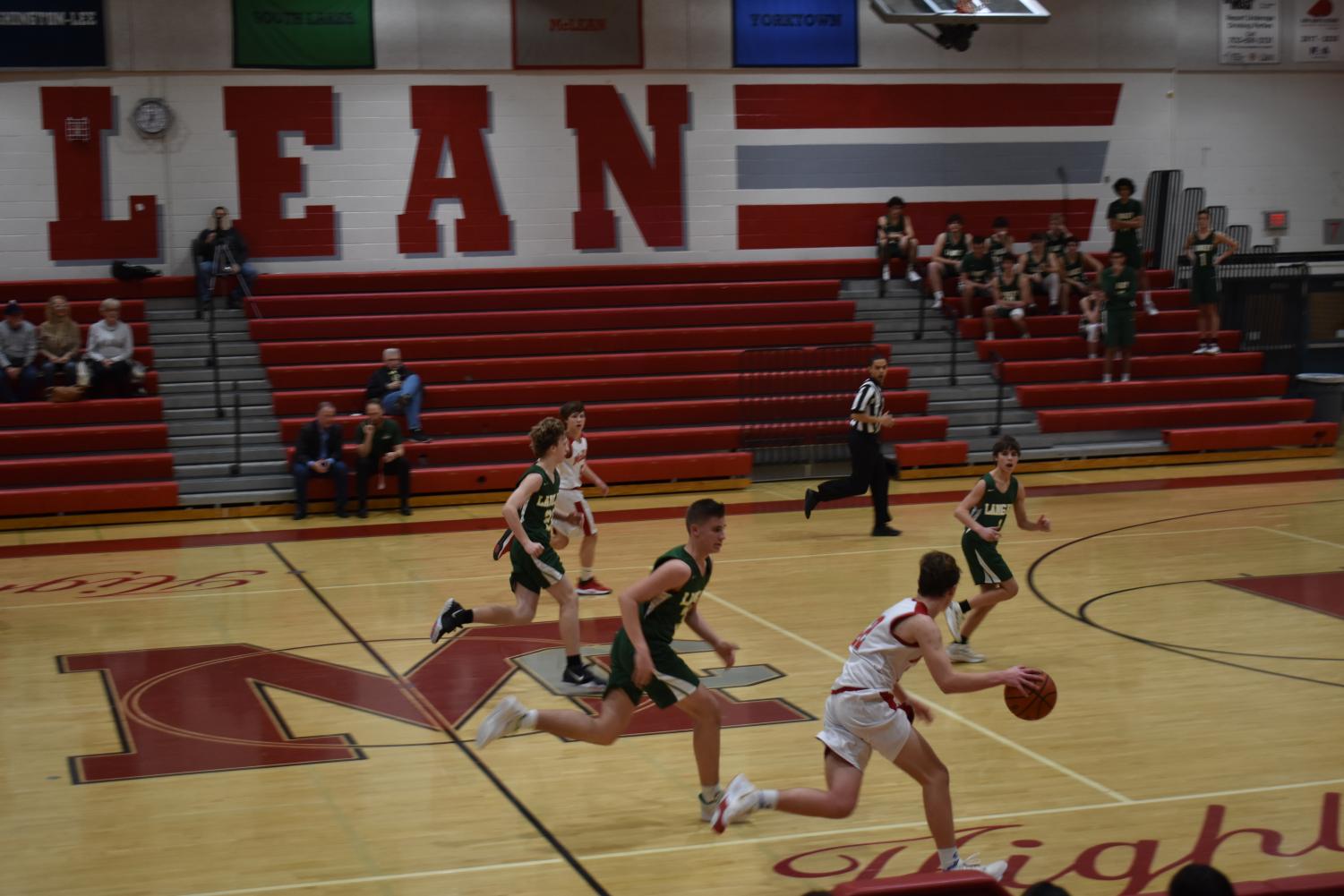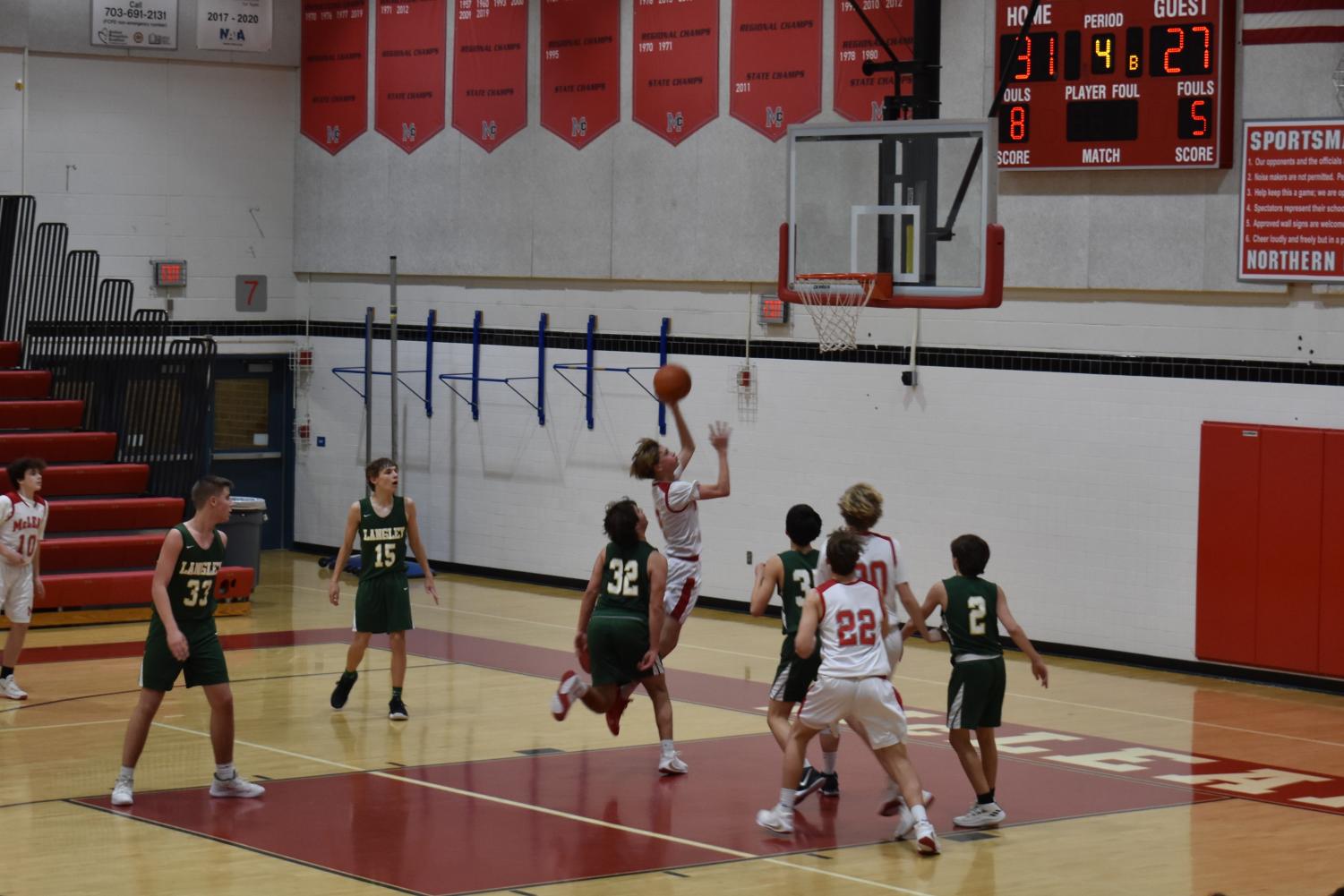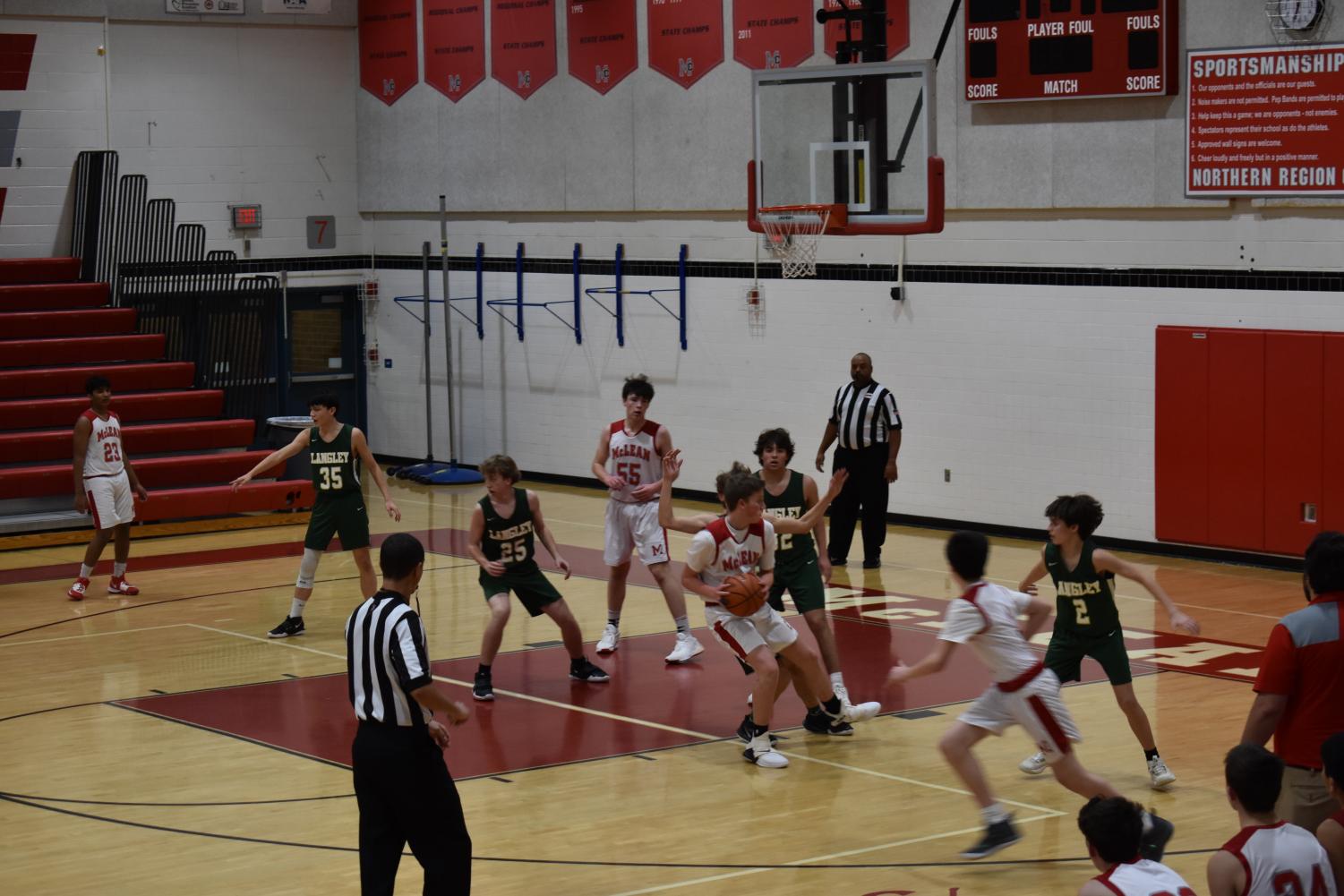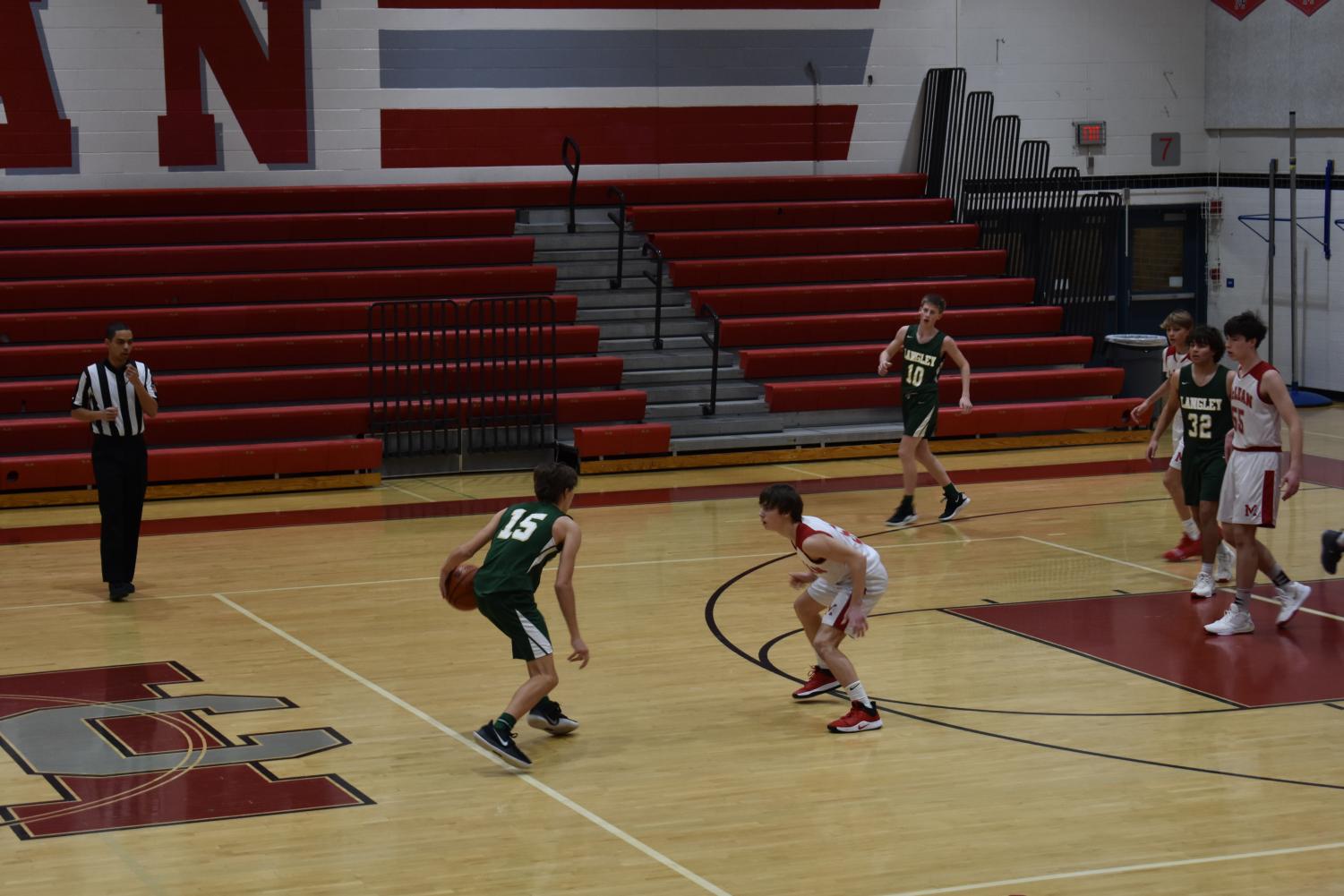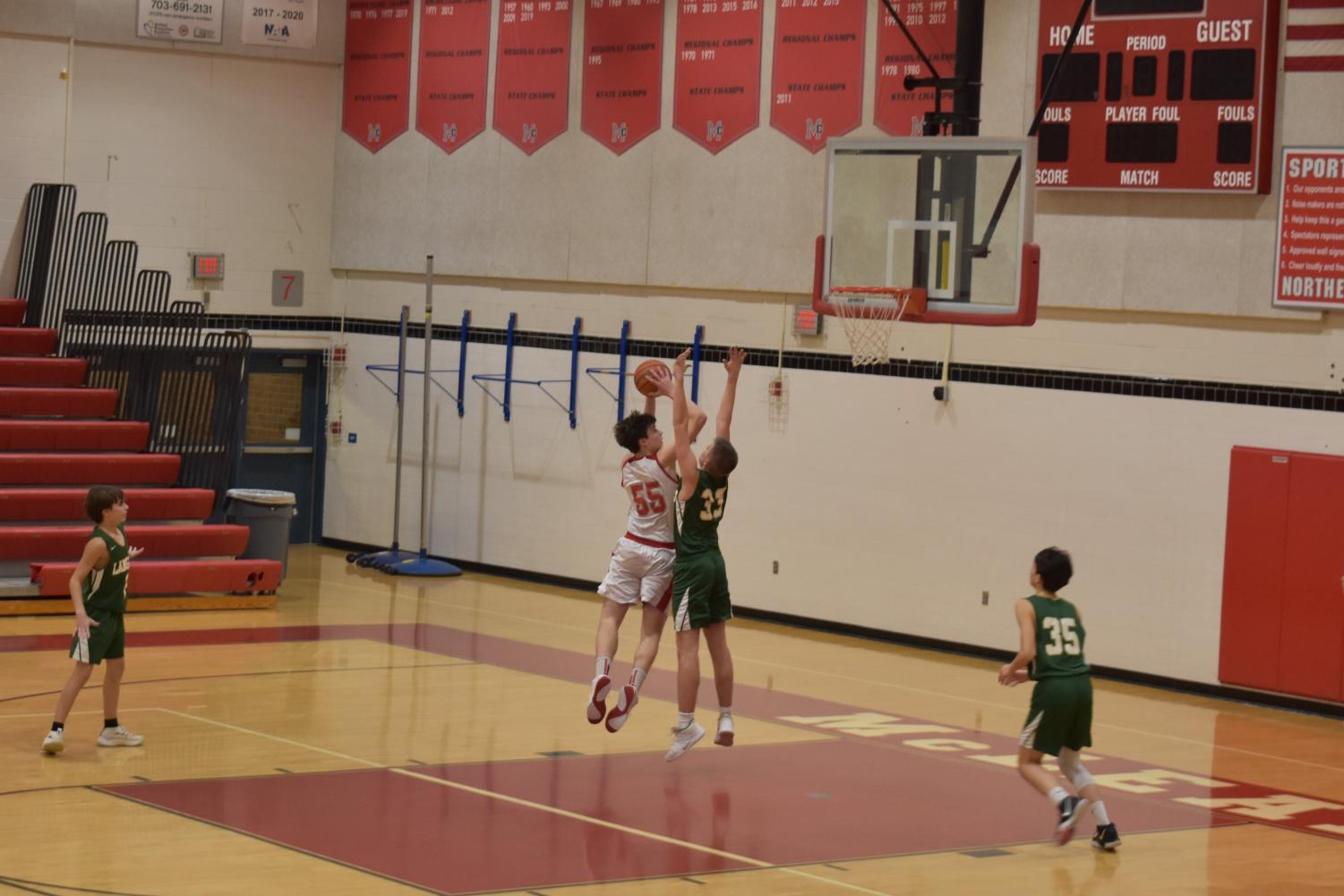 The day before the doubleheader varsity basketball games, the boys freshman game against Langley set the bar high for McLean. After a close game all the way through, the final scoreboard read 40-37 for McLean. 
"It was a great game, very competitive all the way through," said Quin Sullivan, freshman and player on the boys freshman team. "Neither team had a big lead at any point really." 
While the close game made for more excitement from the stands, some players feel like they could have extended their lead further. 
"Overall we played decent but definitely could've done better," freshman Maxwell Warrell said. "We had too many turnovers and our help defense could've been better." 
But the drills that the team practiced did help improve their offensive work during the game. 
"We worked on a new offense to spread out the defense so we could get easy layups and open shots," Sullivan said. "I feel it helped because when they put ball pressure we could beat them off the dribble and make them bring help." 
In fact, Sullivan made a shot and soon after scored a layup, eliciting a strong response from the crowd. 
"I played to compete and win," Sullivan said. "I didn't want to lose to our rivals freshman year."
The nature of the rivalry against Langley heightened the stakes for the game. 
"It was a good atmosphere with a mix of stress and pressure but it was fun to play in," Warrell said. 
The addition of a larger crowd of people than usual made the game feel different for the players. 
"It made people nervous to miss a shot or have a bad play because you felt all the people watching," Sullivan said. "It felt like one bad mistake could change the whole game." 
Despite the pressure, McLean still managed to beat Langley, 
"It felt great. It wouldn't have been good to lose at home against Langley with all of those people," Sullivan said. 
Sullivan contributes this to McLean's spirit throughout the game.
"Everyone on McLean played to win and didn't give up even when we were down," Sullivan said.