DECA debuts marketing day
Business classes come together to sell products to McLean students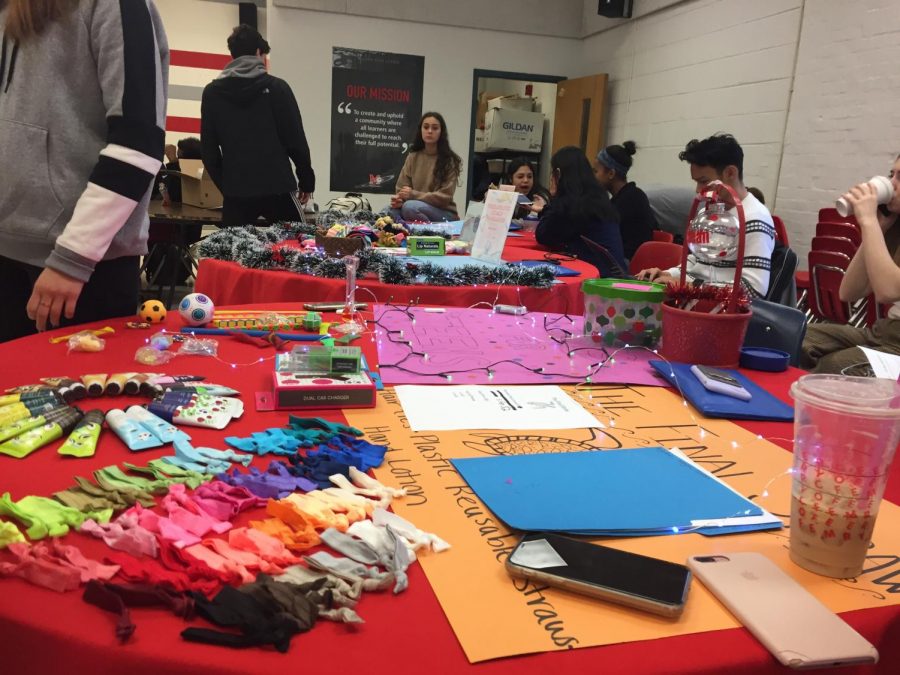 Marketing Day is hosted by the students who take a business class. The fair happened on Dec. 12-13. The students assignment was to pitch and sell a product of their choice to other McLean students. The school gives a certain amount of money to each class to either buy a product or make a product. Some classes chose to make their own product to sell and they use the money to buy materials. 
"Marketing day is just a day where we all come together and sell a product that we [the class] selected. Our goal is to pick a product and sell it like you would in an actual marketplace setting," senior Chis Neou said. "The whole point of the day is to give us a perspective of how big companies advertise their products and sell them. It gives us a small perspective of how it works. This is the second day and it's pretty interesting to see how you actually sell stuff and have that view on how an actual company sells things,".
Each class had a stand for their certain class. Each class sold a different item and had a different pitch for their certain item. Students were allowed to come in during their lunches to browse the selection of products and hear each classes pitch. If the classes pitch was strong enough they might even have gotten the student to buy their product. 
"When people come up to the table we say something like ' hey do you want socks for your mom or sister as a stocking stuffer' in hopes to sell the product. We also have to make the presentation of the product good so it makes it more interesting for the customers [students] so they want to buy the product," Neou said.
The whole idea of the project is to simulate a real business scenario. The classes each have to start prepping before the actual fair to agree on a product, a pitch and a way to present the items. The project goes through the actual process of creating an idea for a product then bringing it to life.
The customer aspect is simulated through the students coming through the stands in search for a good product to sell. Students started prepping two weeks ago. They started by creating a logo then they had to formulate a business pitch.
"We had a lot of ideas but they all fell through so we settled on selling socks," Neou said. "We had to create a business pitch in order to advertise the product and create a price range for each product. Overall the fair has been really fun and I've enjoyed the feeling of how an actual market scenario would go,".