New International Amnesty club comes to McLean
International Amnesty Club forms as a chapter of the International Club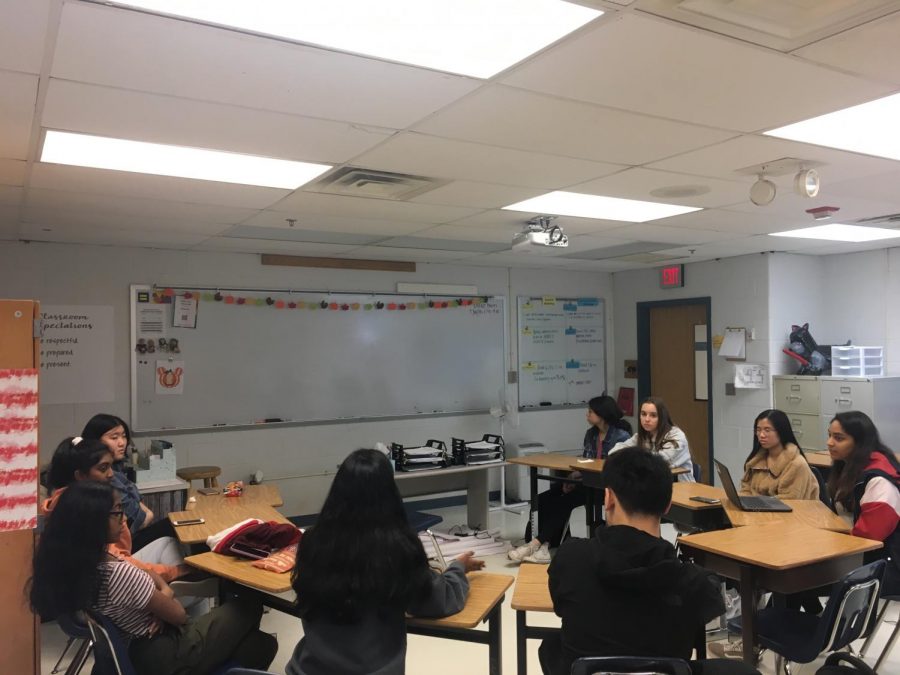 A new chapter of the International club, the International Amnesty club has begun to meet regularly in B155.
The club features an in-depth look into various world issues regarding refugee crises, Genocide, providing amnesty to those in need. The first meeting held on November 6th focused on addressing solutions and implications of the Syrian Refugee Crisis and the Myanmar Rohingya Refugee Crisis.
Students then organized themselves in a circle and conducted a seminar like a discussion regarding issues such as the will of countries to take in refugees, how voters react to the news, the power of social media,  major corporations' role in the refugee crisis and more.
"The idea behind it is to spread awareness in our high school and reach out to our younger audience and educate them on what issues are happening around the word to gain a better understanding of them," junior Lilly Can said.
As one of the leaders of the group, she hopes to use these meeting to provide a platform for students to voice their thoughts on these different humanitarian issues.
"Our main activity is to just open a platform where people  can discuss what their opinions are and through understanding the perspectives of others try to understand issues," Can said.
Social Studies teacher Amanda Williams sponsored the club because she believes in the importance of youth activism and engagement of the issues around the world.
"I wanted to help sponsor this club for I think it's great when students are able to engage in activism and love that they wanted to understand the world around them and want to take action and do something about it," Williams said.
Apart, from their discussion meetings, the group hopes to take initiative to help the affected people in other ways that they can. Part of these activities include trying to establish a pen pal with other people and different fundraising activities to help a specific cause.
If interested, the club plans to meet every other Tuesday in B155.