Cross country girls make history
Varsity Wins District Championship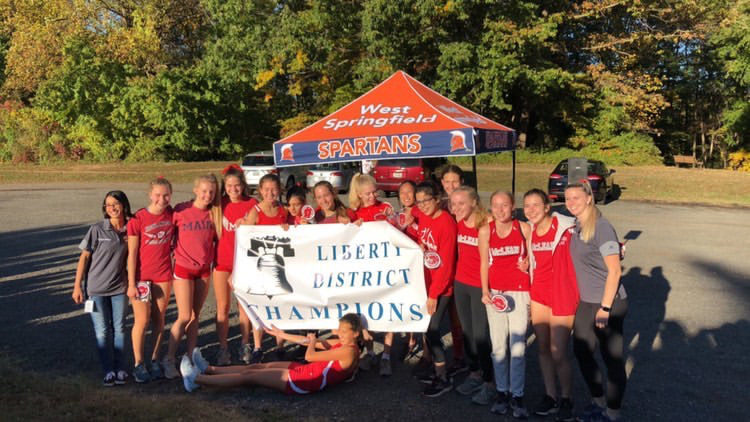 The Nats weren't the only ones to make unprecedented strides this season.
"I think it's pretty cool that we made history at McLean," Freshman Anna Wells said. "The first cross country girl district champs."
Individual runners have placed before, but never has the entire team gotten first place.
"It's pretty exhilarating to know that we put numbers on that banner," Senior Julia Johannsen said.
You can see the girls on the track every afternoon, pushing themselves to their limits for themselves, their team, and their medals.
This sport is a part of their lives, and as such, it has changed them.
"At first when I started cross country," Senior Grace Frazee said, "I didn't really put in the extra effort. It was just like, 'I'm gonna run and be in shape!' And then I really got into it in the spring and summer of sophomore year, and I started getting addicted to seeing my times get better and better, my potential for growth. And I think that's like the big thing about this sport–the potential for growth that you have. It set me on a path to always wanting to be doing this for the rest of my life and wanting to be better and better." 
"It set me on a path to always wanting to be doing this for the rest of my life and wanting to be better and better." – Grace Frazee
Members train 5-6 days a week, 2 hours a day. They run 5k races–around 3 miles–every week or so. Their sport is strained breaths and numb legs, pain and pure endurance.
"In my opinion," Anna Wells said, "Running is one of the hardest sports you can do. You have to teach yourself to keep pushing, pushing through, and you know the end result is going to be good."
"You have to really have yourself under control when you're under that type of physical strain," Julia Johannsen agreed. "When you're running, it's about the mental game, how hard you can keep going."
"You have to teach yourself to keep pushing" – Anna Wells
It is a competition against other teams, other runners, time, and yourself. But transcending any competitiveness is the team-centric atmosphere.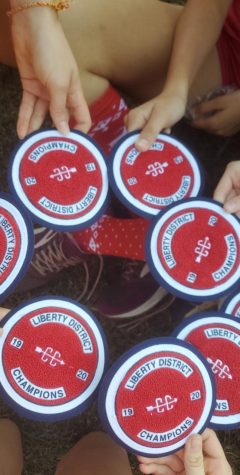 "If you do cross country, you just have instant friends, cause everyone is like so supportive of each other, and the team is so spirited, so good," Anna Wells said. 
Many people joined because they wanted to make friends Freshman year.
"People just think that cross country is just running, but it's really a team, and you'll gain many friends doing it, and we do so many fun activities together," Freshman Thais Rolly said. 
Above all, the Varsity girls cross country team wants you to know that they hit the path with a passion, and they bring medals home.
"A lot of people say that cross country isn't a sport, when I think that it's soooo much a sport," Grace Frazee said. "Like, there's so much physical activity that goes into cross country and I think it's overlooked a little bit, you know."
"I think that people kind of forget we exist because we're really not the traditional skill sport," Julia Johannsen said, "but […] we really do show up strong to other people's games, so maybe, maybe if they can come out and cheer for us sometimes, that'd be nice."
The next race is Regionals, and they're projected first in that, too–another unprecedented accomplishment.
Then, the team will run to states. 
"Running definitely pushed your limits. You realize that you can achieve more" – Thais Rolly
History is being made. Drop by and see a race for yourself!  See the team's schedule on the athletics page here.
"It was really nice to see all our effort paid off, and that all these hard workouts were worth it," – Thais Rolly

"And physically, yeah, you have great thighs" – Julia Johannsen