Leadership team makes an appearance for DECA
DECA's new leadership team is planning big new things.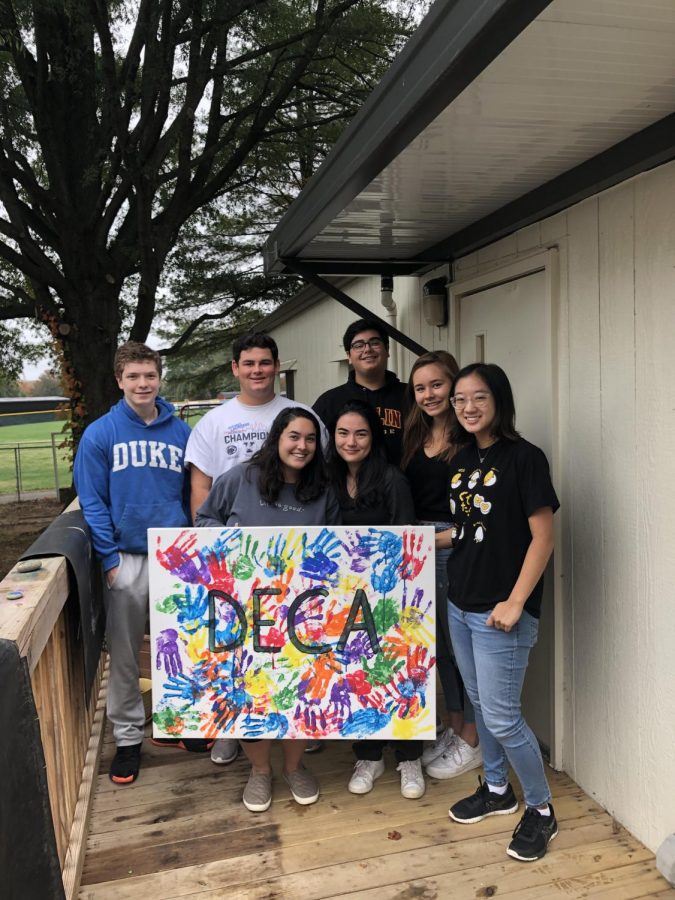 This year, DECA's new leadership team is focusing on encouraging recruitment of new students who haven't participated in a marketing club it in the past. We "want to try to get more people aware of it, specifically freshman, because they are "unaware and not sure if they want to do it yet," Jeremy Hays, the marketing teacher said.
DECA is acting on this by making a leadership team for the first time at McLean, and they conducted their first meeting on Sept. 30. They're going to meet once a month. Its goal is to make  "more social media movements and get more people involved in the DECA world," Debra Fargo, marketing teacher said.
They are being more active with recruitment so that the freshmen and sophomores who haven't done it before can see what it's like. DECA is "low commitment, a lot of fun and can teach you many skills you need in the business world," Junior Samira Naeemi said. 
Everyone who is in a marketing class should try doing DECA because it is a club that can set you up for a successful job career, and life ahead. "DECA is a club for anyone and everyone." Hays said. 
Some of the things you can get out of doing DECA include "learning professional skills, confidence, presentation skills and interviewing skills." senior Sydney Lang said.