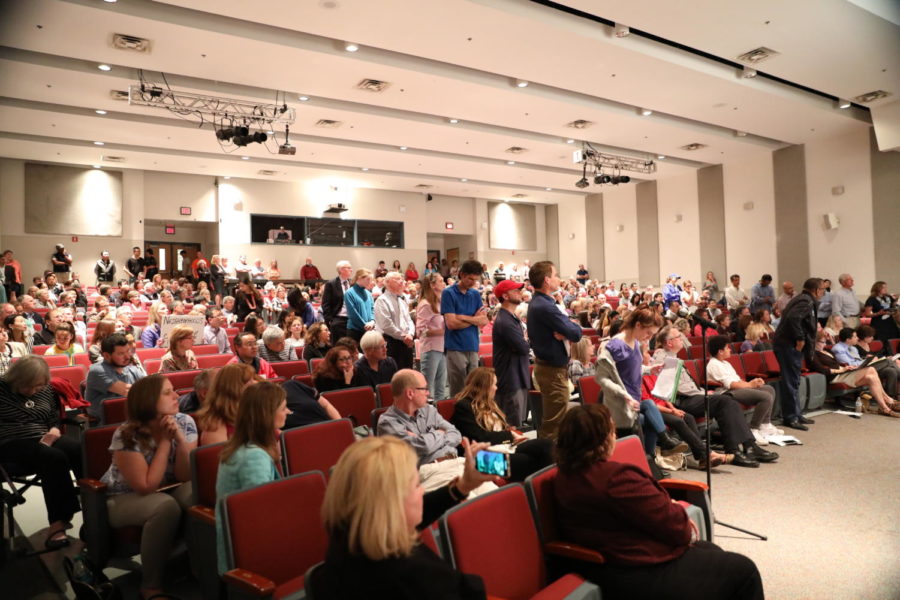 Marina Qu
Yelling, booing, standing up and holding signs—parents at McLean are enraged at the implementation of a teen rehabilitation center next to McLean High School and Franklin Sherman Elementary School. Newport Academy recently purchased four houses on Davidson Road (1620, 1622, 1624) and 1318 Kurtz Road (next to Sherman Elementary School) to open a new location for their center to treat drug addiction and mental illnesses.
Parents' rising concerns caused them to reach out to McLean High School's PTSA, and on April 24, a public meeting was held in McLean High's auditorium, hosting Jamison Monroe, the CEO and founder of the Newport Academy, and other county and state officials such as State Sen. Barbara Favola, Fairfax County Board of Supervisors member John Foust and Del. Rip Sullivan.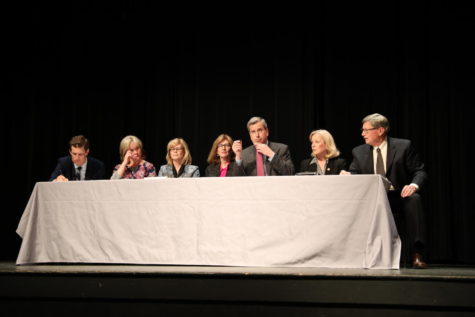 Newport Academy CEO Jamison Monroe stated that the McLean location will be their first in a residential neighborhood. Parents voiced their concerns over the safety of the community, referring to two prior incidents involved with the Newport Academy at its location in Bethlehem, Connecticut, involving criminal incidents of students stealing a car and stealing vodka bottles from a local bar; however, Monroe suggested that they have tightened the security since then.
"You're going to have 30, 40, 50 additional cars, [with] people who don't live here, who aren't going to be worried about my three boys who ride their scooters…and their bikes [near the road]," said Marc Lampkin, the unofficial organizer of the opponents of Newport Academy in McLean.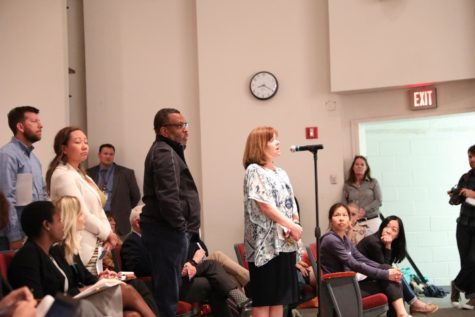 According to a Barron's Article written when Newport Academy opened in Connecticut in 2014, the typical 75-day treatment period can cost in excess of $95,000, with about two-thirds the fees covered with private insurance.
County attorney Beth Teare and Supervisor Foust said the profit-making business is classified as a "group home" as it claimed to be "residential," so there is no zoning approval needed since it's under the R-3 "Multiple Family Residential" zoning license; however, the real estate purchases were made under non-disclosure agreements (NDA), which is usually used for keeping trade secrets and business confidentiality.
"Non-disclosure was presented to the current owners of the properties about this being transferred into a business using disabilities in the clause—in our county that is a loophole," said Victoria Mechlin, a McLean parent and activist against this issue. 
Monroe said he was unaware of this issue.
"I do not know why we had the NDA nor do I know who signed the NDA," Monroe said.
During the meeting, when Del. Sullivan conducted a poll, about half of the audience's objections were towards the establishment, while the other half said they were opposed to the three-building program.
"Everyone can tolerate one, where it was done in [the] open. [But the Newport Academy is done in a way that's] above the community, which in a secretive and distortive way by [opening] four within a mile of each other," Lampkin said, which gained him a long period of applause from the audience. 
Despite the opposition, a Newport Academy employee, parents and other proponents voiced their support for the treatment center, saying they are important for teens with mental illnesses.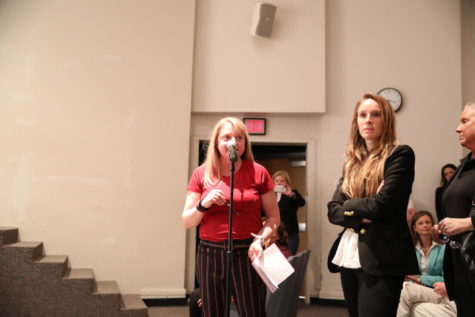 When a supporter of the facility told that her daughter who went to TJ was raped and later successfully recovered from treatments at Newport Academy, the crowd interrupted her by booing and complaining. To respond to the high cost of the program, someone yelled "Make it free for everybody!"
Although officials have expressed their objections, some suggest that nothing can be done.
"I do not support three houses on the same site, but it is the law," Foust said. "We do not see a way to stop it."
Parents from the McLean community are maximizing their effort to resist the teen rehab center at Mclean. They have joined together to form a Facebook group discussion and a started a petition.