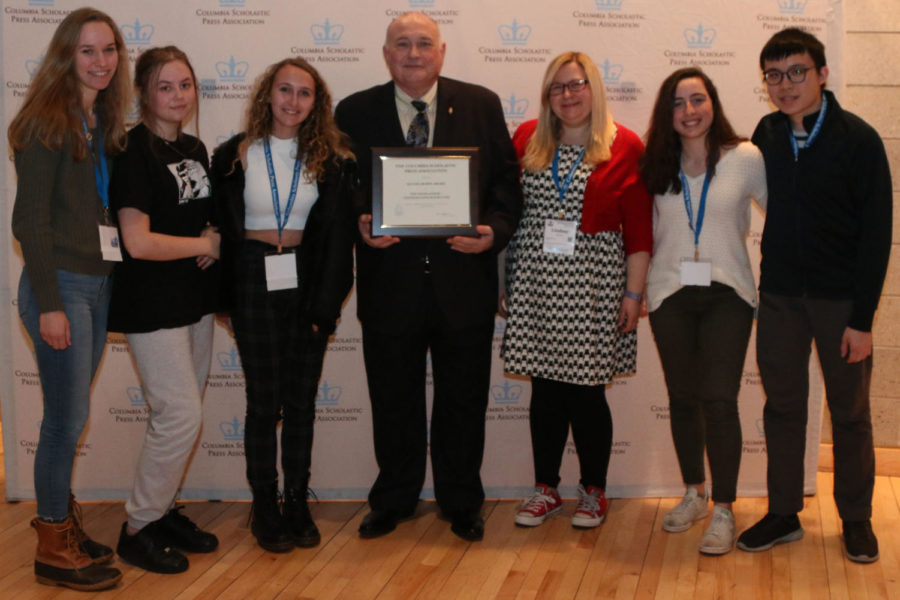 Photo courtesy of CSPA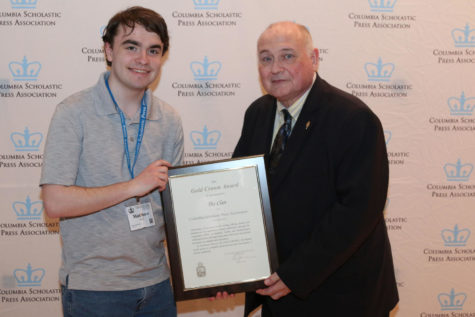 McLean students in journalism, photojournalism (yearbook), and broadcast attended the Columbia Scholastic Press Association's (CSPA) 95th Spring Convention in New York from Mar.20 to Mar.22. McLean's yearbook won the gold crown, and the Newsmagazine The Highlander the silver crown.
In a scholastic convention, student journalists, professional journalists and advisors from different places in the nation meet to share ideas and learn more about the journalistic craft. Sessions, which are interactive lectures, were held my such journalists and advisors in the convention.
"The most significant thing I learned at the convention was my rights and protections as a student journalist," junior Ava Rotondo said.
Journalism students were delighted, as this field trip experience offered something that is different and unique from the regular classes at school.
"It was inspiring to meet other students from around the nation who share the same passion for journalism. It was also incredible to experience the sessions on the beautiful, inspiring Columbia University campus," Rotondo said.
Advisors also saw the benefit of participating in scholastic conventions.
"I presented three sessions while I was there and got a chance to meet with some of my colleagues from all around the country…which is always great because they bring back new ideas to bring into my classroom," yearbook adviser Meghan Percival said.
McLean's newsmagazine The Highlander received the silver crown; next year, students aim to receive the gold crown. "I am proud of the hard work we've all put into the publication. The topics The Highlander brings to light are important for all of McLean to hear about, and I love being a member of our magazine," Rotondo said. "This was our first year entering as a hybrid publication, [which means] a magazine and online news source, so improving our website for next year by including more interactive elements in our articles will boost us to the level of a gold crown."
Nonetheless, receiving crowns for both the yearbook and newsmagazine is still considered outstanding. "Having both of our publications on that crown list is exceptionally rare," Percival said. "So we're really lucky to have a school community that supports our media…[and] to have administrative support that allows our students to cover important stories."