Rapping It Up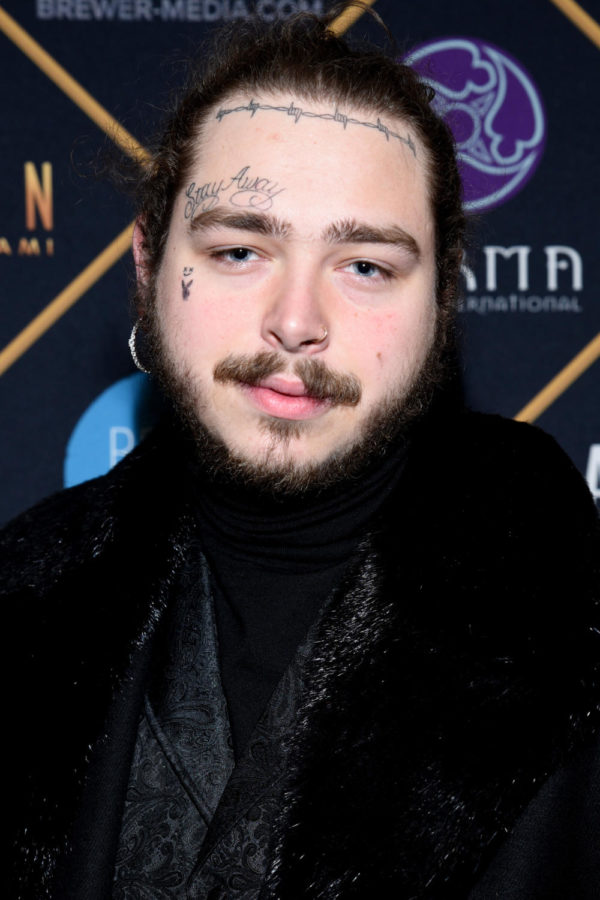 Evaluating the validity of modern rappers
Recently, with the growing popularity of rap as an international platform, many of the new age rappers have been called out for not being "real" or not being valid rappers. What makes a rapper valid? Lyrics rooted in raw, personal experiences. Many artists are not confronted with damaging conflicts, making it difficult to understand the hardships and conflict the medium of rap is used to explain.
One artist with questionable authenticity is Post Malone. Washington Post journalist Jeff Weiss, following Posty Fest, deemed Malone's music as "one of the shallowest bastardizations of rap to date." Much of what the journalist had qualms with was with Malone's background, being a "suburban-Dallas-raised [individual who] stands for nothing at all." From an integrity standpoint, Malone does not align with rap culture. Malone himself regards hip-hop and rap as unemotional and simple in an interview with Poland media outlet NewOnce.
Which begs the question, if Post Malone's music isn't valid, what is?
One example of validity shown in rap is YNW Melly's "hit-and-run" song "Murder On My Mind" which starts with an anecdote about a fatal encounter:
"He grabbed me by my hands and said he was afraid to die / I told 'em it's too late my friend, it's time to say 'Goodbye' / And he died inside my arms blood all on my shirt."
This song, like many others, encompasses the raw experiences which many rappers go through while growing up. Which is significant because YNW Melly and similar artists use rap as a revealing platform for their experiences, particularly to communicate the trauma and struggles they've encountered. Hence, such adversities employ credibility and validity within hip-hop/rap.
"There's a deeper level than [the music]—it's not just surface words and rhymes. [The songs] came from something and mean something, and I'm trying to say something through it," senior Kamal Abdelhalim said.
Abdelhalim, or "YUNG MAL" on SoundCloud, produces music to express is life journey.
"It is easy to say you have things and rap about it cause its flowy but I try to keep it real," Abdelhalim said.
Abdelhalims song Praimfaya shown below.
Understanding cultural appropriation vs. appreciation
Many refute the idea of rap being solely rooted in struggles and experience. Emerging at the heels of the Civil Rights movements to bring attention to important issues in society, rap has transformed into a global platform available to all. Rather than creating an appropriation of the rap "culture," others who have not experienced the same struggles believe that they are showing appreciation for the genre rather than corrupting it.
Junior Joey Byman, or "YUNG SWERV" on SoundCloud, creates rap music not based on his life experiences, but rather his passion for creating good music.
"The passion is honestly making the music. It's not like I have a passion for what I write about, if it rhymes it works," Byman said.
He identifies a discrepancy between creating expressive music and just creating music, not associating his own music with expressing himself.
"It's just what I like to do. I do it just because I enjoy it," Byman said.
Throughout the last century, music like rap which is usually identified with one culture has consistently expanded into a global phenomena. An example of this can be seen in K-Pop music. What used to be perceived as a niche form of music in only Korea has grown into a international force with bands such as BTS who sing about topics that all can relate to.
"Even if you are not culturally appropriate with what society thinks of being the ambassador for that type of music, I think you can still produce it and make it," Itinerant Music teacher Scarlet Smith said.
Many argue that all forms of music, despite who the creator is, can bring a certain story and rhythm which all people can enjoy.
"People might not like it, but I think that any kind of piece that someone writes or composes has some sort of merit to it," Smith said. "You have to take it at face value and appreciate that someone made it."