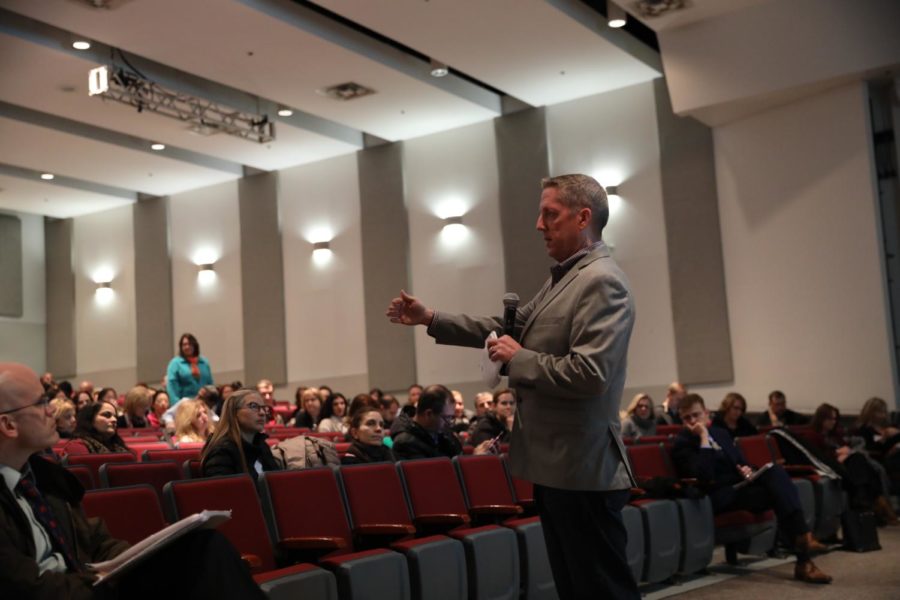 Marina Qu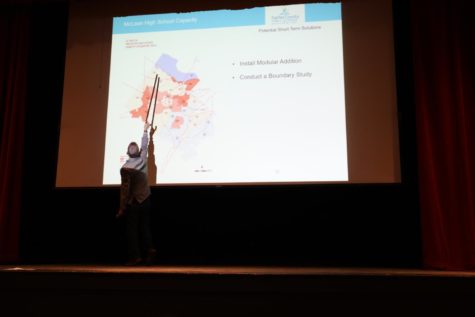 http://<iframe src='https://cdn.knightlab.com/libs/timeline3/latest/embed/index.html?source=1adxptwDCbthVu0LHPJzJbznVjN2p2Df4QLKJk1t3zao&font=Default&lang=en&initial_zoom=2&height=650′ width='100%' height='650′ webkitallowfullscreen mozallowfullscreen allowfullscreen frameborder='0′></iframe>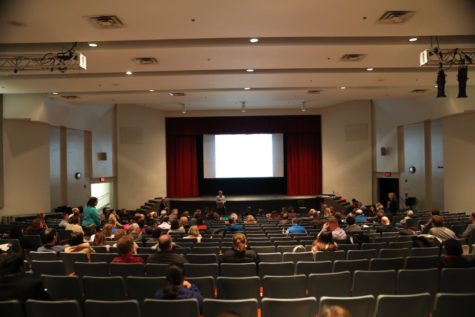 A public hearing on the CIP proposal in was held on Jan. 8 in Jackson Middle School and, after two cancellations due to weather concerns, on Feb.19, a general PTSA meeting was finally held in the McLean High School auditorium. Janie Strauss, Dranesville District school board member, and Kevin Sneed, a special projects administrator, addressed the deteriorating condition of the overcrowding issue and presented to the crowd possible short- and long-term solutions.
While FCPS parents were the ones voicing their opinions and emphasizing on certain statistics in the CIP public hearing held in January, this time in PTSA general meeting, the two representative authorities elucidated the future plans to resolve overcrowding.
FCPS parents showed concern for that the lack of transparency and specificity of the solutions to high school overcrowding included in the CIP (Capital Improvement Program). Fortunately, this PTSA meeting showed signs that high school overcrowding would be dealt with more weight. There will be another CIP coming out this Fall.
"We need to press for change," Strauss said. "We've been watching these numbers, but it is clear that the pipeline is showing us that our first priority is to make some changes at the high school level."
As of now, short term fixes include bringing a modular for additional classes, and long term fixes include boundary changes, and new building constructions. While they seem reasonable solutions, they can be complicated through other circumstances.
"There are simple solutions on paper, right? But they're not that simple," Sneed said.
Sneed also pointed out the fact that current student capacities at high schools are quite unbalanced.
"McLean has 114 percent [capacity, and] West Potomac, which is currently at 117 percent over capacity, it is projected to reach 128 percent… You'll also notice that there are four schools, Lee, Annandale, Langley, and Mount Vernon, that are under 85 percent," Sneed said.
In a predicted capacity chart for these high schools, McLean showed almost little to no decline in students compared to other schools.
"McLean is unique. It is the only pyramid when I look at a five year numbers in which we do not see approachable
decline in students," Sneed said.
The plan is to build a new high school that will be completed in about 2030, and then make adjustments to boundaries.
"Ultimately, when the new high school is built… it will open the boundaries of Langley, Herndon, and Chantilly, Westfield," Strauss said. "The whole northern piece of Langley will likely be reconfigured, because they'll be very close to a new high school."
"So those boundary changes in the near future, that will give McLean high school some breathing room… Hopefully this adjustment would [make the situation better] until the new high school comes in 10 years and then there will be more changes coming," Strauss said. "But clearly the modular is fast as it can be brought in… and [we should] continue to take a look at this building."