A tough loss for girls basketball
The Lady Highlanders fall just short of Langley in the Rotary Cup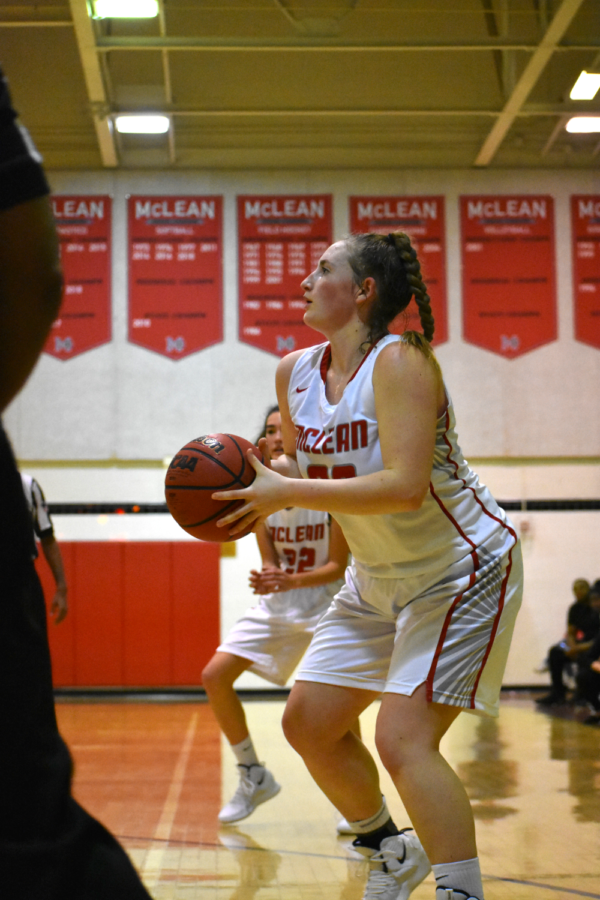 A change to the pre-game ritual did not favor the Lady Highlanders as they took on the Langley Saxons for the Rotary Cup.
"The team had lots of energy going into the Langley game, but having no school that day gave us a little different feeling than the last Langley game," senior Mariane Auza said.
The Highlanders were unable to gain a strong lead on the Saxons as they trailed to them 13-17 at the half.
"Our defense was very strong, our shots just weren't falling," freshman Mia Fitzgerald said.
With three minutes left Auza was shouldered in the mouth by an opposing player. She touched her lip to see if it was okay, only to find that there was a significant amount of blood on her finger, and immediately the trainer was called over and Auza subbed out. Despite the deep gash on her lip Auza simply placed a cotton plug in her lip, and helped her team fight for the last two and a half minutes.
"We need to work on trying not to panic at the end of the game, and trying to focus on the little things to help us win," Dufrane said.
Though the boys game is generally looked to as the bigger game of the night the girls had an incredible turn out and it did not go unnoticed.
"The atmosphere was amazing because McLean had a bigger student section than Langley, especially in the beginning of our game. It was great to have so much support from the school," Auza said.
The Lady Highlanders fell just a short six points for a final score of 34 – 40 to the Saxon. The team still has an outstanding record and looks to finish off the season strong.
"Our goals for the rest of season is to make it to districts and regionals. We really want to go far with the team we have this season because we know we can," Fitzgerald said.