Artists get in the holiday spirit
New art show opens in the front lobby gallery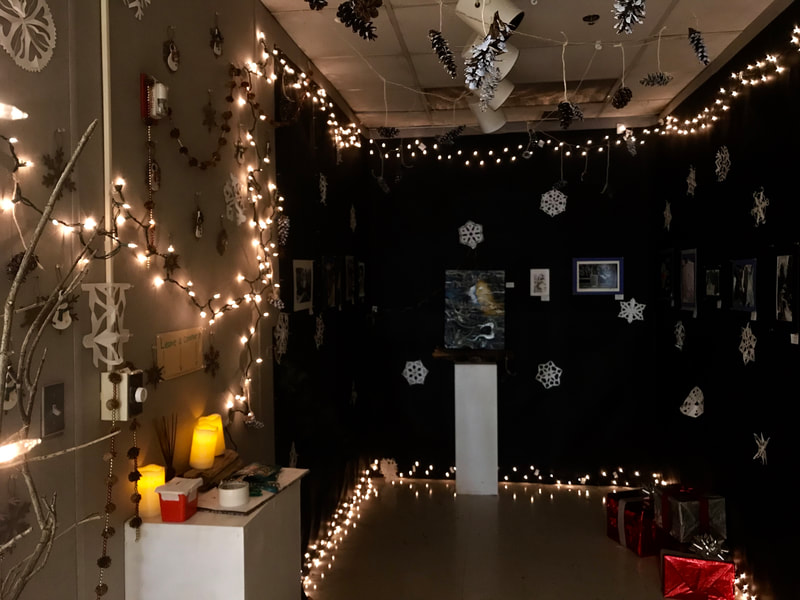 As McLean enters the final week before Winter Break, holiday cheer warms the hallways and the school prepares for the long break ahead. Recently, National Art Honor Society (NAHS) artists worked tirelessly on paintings and photographs for the exhibit "The Magic of Snow," located just past the front office in the gallery.
The exhibit is truly magical, with lights, snowflakes and presents scattered around the gallery. While walking through, the incredible artwork makes the onlookers nostalgic for cozy winter days and nights.
This show is open to all McLean students and staff and highlights some of the best and most inspired artists at McLean.
"The purpose of the exhibit is to show off the art of all the amazing artists at McLean," sophomore project manager Ryan Brownson said.
NAHS hopes to communicate with the community outside McLean as well, in order to make art a larger part of the culture in McLean as a whole.
"The goal of the group is we're trying to promote art both in the school and in the community," lead curator Nadya Steare said. "When I had the idea of using the gallery space, because it's always empty, and thought it would be a good opportunity to connect to people."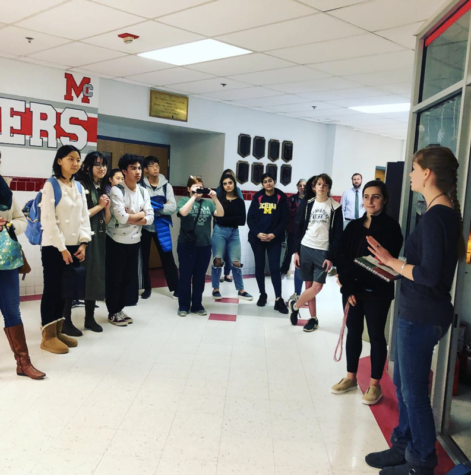 Opening day was a success, and once the ribbon was cut, McLean students, staff and town residents flooded into the gallery and took in the beautiful works.
"We're trying to bring the community together as we reflect on our accomplishments over the past year," Steare said. "It's kind of a nice neutral topic to get people into the winter spirit and encourage submissions to our next shows."
In today's sectionalized, often accusatory culture, it is nice to have communal events at which attendees connect. Especially during the holidays, relationships between friends and families grow closer and add to the joy of the season.
"It's been great with all the support we've gotten and all the help," Steare said. "I really credit it to the volunteers and people who make this happen."
This exhibit opened on December 5th and remains open until December 24th. If you missed "The Magic of Snow," there are many more opportunities to see artwork in the months and years to come. There are two more shows projected for the second semester.
"We plan to have a [staff-only] photo art show based around "Memorable Travels" in January and a student art show based around people's pets in the Spring," Brownson said.
The leaders of this project have high aspirations for upcoming shows, and they hope to achieve their goals before the next project in January.
"In the future, we hope to have more submissions and have food and drinks at the openings," Brownson said.
The McLean Seasons Project started just this year and has a bright future ahead. As NAHS members explore their artistic curiosity and students express their interest in their peers' works, the project is only expected to gain popularity.
"I sincerely hope that the project will continue to grow," Steare said. "Hopefully not just for this school year, but in future years as well."