Highlanders expand horizons
Long break is opportunity for important college visits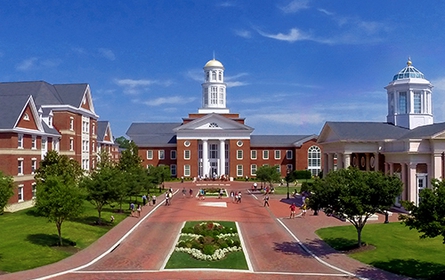 November 7, 2018
Filed under News
Hang on for a minute...we're trying to find some more stories you might like.
This past weekend, students enjoyed a four-day long break, due to the presence of two teacher workdays on Monday and Tuesday. However, not all of them took it as an opportunity to lounge and de-stress. Various alumni, such as junior Ryan McMahon, seized the chance to visit colleges that they are interested in. McMahon had been eyeing Christopher Newport University in Newport News, Virginia for some time.
"Once I heard about the long weekend, I thought it would be a good idea to make some plans for college visits. My parents said it was a good idea," McMahon said.
CNU is a small university with around 5,000 students, and is the youngest university in the state. It came to McMahon's attention from a friend.
"I heard about it from a friend I used to play sports with who ended up going there," McMahon said.
With demanding and rigorous schedules being the norm at our extremely competitive high school, enough free time to allot a visit to anywhere during the school year is rare. Such an opportunity is rare, and allowed students like McMahon to make reality their plans to visit. 
"I've been interested for a couple months," McMahon said.