Daniel Meier brings expertise to McLean
Meier recounts his experience as a principle at various Fairfax County schools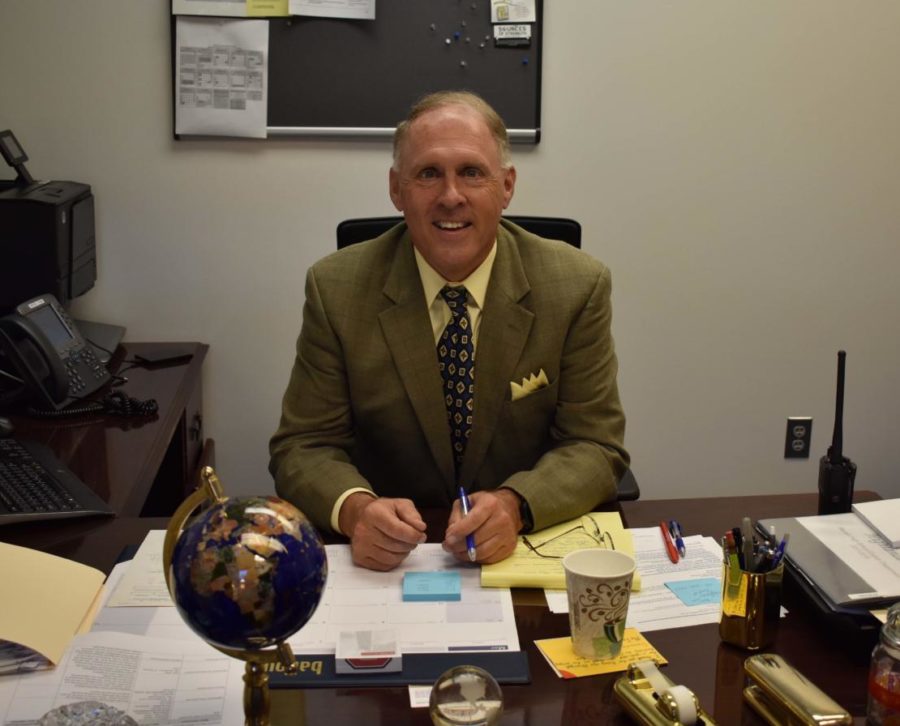 Jessie Friedman, Website Editor-in-Chief
May 17, 2018
With former assistant principal Jamie Lane departing to become principal of Oakton High School, McLean High School needed a new administrator to step in and help run the school. Daniel Meier, a retired Fairfax County principal, was eager to take on the job.
"I was principal at Robinson Secondary School for 10 years and two years before that I was principal at Rocky Run Middle School. I've been in Fairfax County a long time. I was a guidance counselor, I was a guidance director, I was a head football coach at both Chantilly and West Potomac, so I've been around a long time," Meier said. "Since I retired, Fairfax County asked me to help out in schools when they're between administrators, particularly principals."
Meier has worked at a plethora of different Fairfax County schools and has enjoyed the opportunity to see different parts of the county.
"I've been principal for the last four years that I've been doing this. For the whole past year I've been the interim principal at Oakton High School. The year before that I was principal at Herndon High School and Whitman Middle School the year before that. I was interim principal at Madison High School. I was interim principal at Woodson, I've been at Elementary Schools, so I've really gotten to see a lot of the county," Meier said.
Even in his retirement, Meier takes pleasure in his job and coming to school each day.
"I worked at a lot of places while I was active duty and since I've retired, I think this is my twelfth or thirteenth school since I retired. I really have always loved my job, and I still enjoy coming to school every day," Meier said. "It's great because I get to see how outstanding all of our Fairfax County schools are."
Meier also acknowledges the ways in which McLean differs from other Fairfax County schools and praises the spirited student body.
"I think [McLean is] an extremely well run school. I think there's an awful lot of school pride here, the group of students are just very polite, they're motivated, they seem to care for each other, they seem to respect the adults and I just love the fact that there's such school pride because I see red everywhere," Meier said.
Students may see Meier roaming the hallways of McLean, and he encourages them to come up and talk to him.
"I just love being out and about. I'm not an office guy. I like being out and about and being in classes and being in the hallways, being in the cafeteria and just being visible," Meier said. "And I get to know students. I mean that's the fun part of the job, so that's just kind of who I am."