Time runs by so fast
Spring track team celebrates Senior Night on their own turf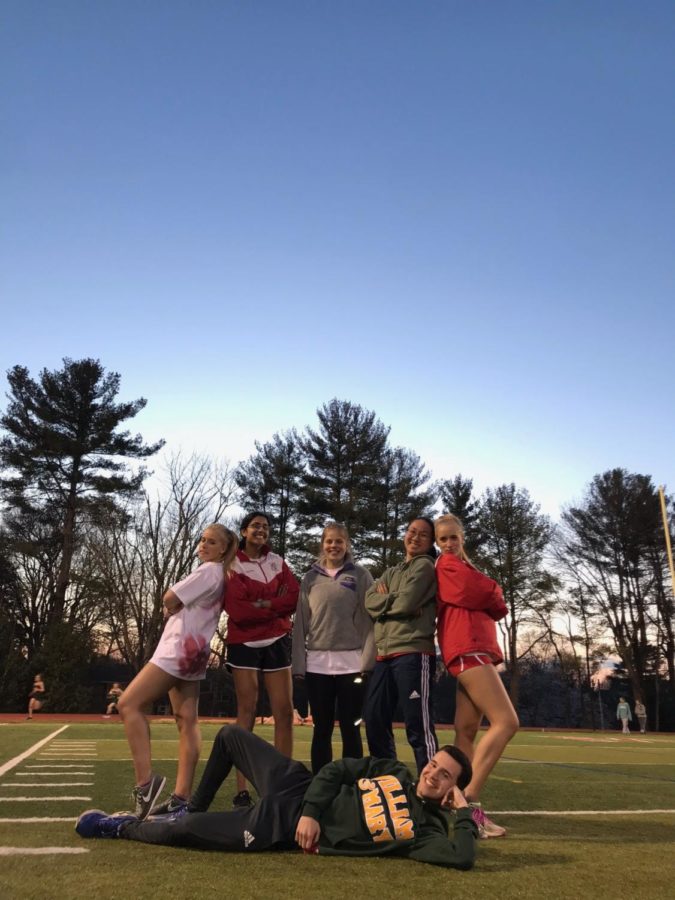 Competing against Langley and South Lakes, McLean's spring track team hosted a home meet on Wednesday, April 11. The team was able to celebrate Senior Night on their own turf, victorious in events such as the boys 800-meter relay.
Most runners participating in three season of track each year (cross country, winter track and spring track), the team was content with the opportunity to commemorate Senior Night among the familiar sights of the field that they practice on almost every day.
"It was special to walk out with my parents after four years of track at McLean and to see everyone that I've [ran with] over the years grow so much," senior Ben Manon said.
Younger members of the team also enjoyed being able to celebrate the memorable night for their seniors.
"It's always nice to see the seniors be recognized for all their hard work and reflect on their high school track memories," Junior Caroline Howley said.
Nonetheless, Howley supports that the most favorable part of the track meet was the sense of camaraderie felt amongst the team
"My favorite part of the meet is just seeing how the entire team cheers each other on and creates a really supportive atmosphere for all of our athletes," Howley said.
Head coach Megan Ney favored other aspects of the home meet.
"I thought it was a fantastic meet because it ended [early] at 8:17 pm and a lot of kids [achieved personal records], especially in the mile," head coach Megan Ney said.
Overall, the team has high hopes for this coming season and expects to raise their level of competition.
"I'm looking forward to seeing everyone get new [personal records]," junior JaneAnne Tvedt said.
They will be competing at the Lake Braddock Invitational this Friday and Saturday and the T.C. Williams Invite the following Saturday. The team's District Championship will take place May 16 and 17.