Madness ensues in March at McLean
The NCAA Tournament is back and everyone is trying to hold on to their perfect brackets, even if it is in vain.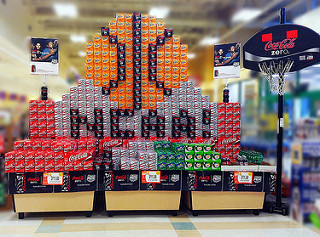 Hang on for a minute...we're trying to find some more stories you might like.
This year with phones and laptops more prevalent in classes than ever March Madness has taken over the classroom. No class is immune to the sprawling infatuation with the signature yearly event.  Over 17.3 million brackets were filled out to ESPN's Tournament Challenge this year, and after the first day of games, 16 games, only 6,000 brackets are left standing perfect.
"I have filled out a bracket every year since middle school and have never made it past the first day of games," senior Zeeshan Khaliq said. "I'm pretty sure it is 100 percent impossible."
The odds of having a perfect bracket are 1 in 9.2 quintillion according to NCAA.org, but some believe it could be as "high" as 1 in 128 billion. No one has ever made it past the first 39 games, and that is part of the infatuation of March Madness. Aside from the late game comebacks, and cheering on your alma mater or your prospective school, the unattainable feat of a perfect bracket is the biggest pull for students, parents, and teachers, alike.
"I filled out all 25 brackets possible for ESPN and not one of them is left standing," junior Sadie Keating said. "It makes me lose interest when my teams get beat, but I still watch all the games until the national championship game later in the month."
That game is March 16 this year, and March Madness will continue to have a stone cold grip on the school  dominating every Thursday, Friday, Saturday, and Sunday until then.