MHS Band gets into the Holiday Spirit
The MHS band puts together a holiday concert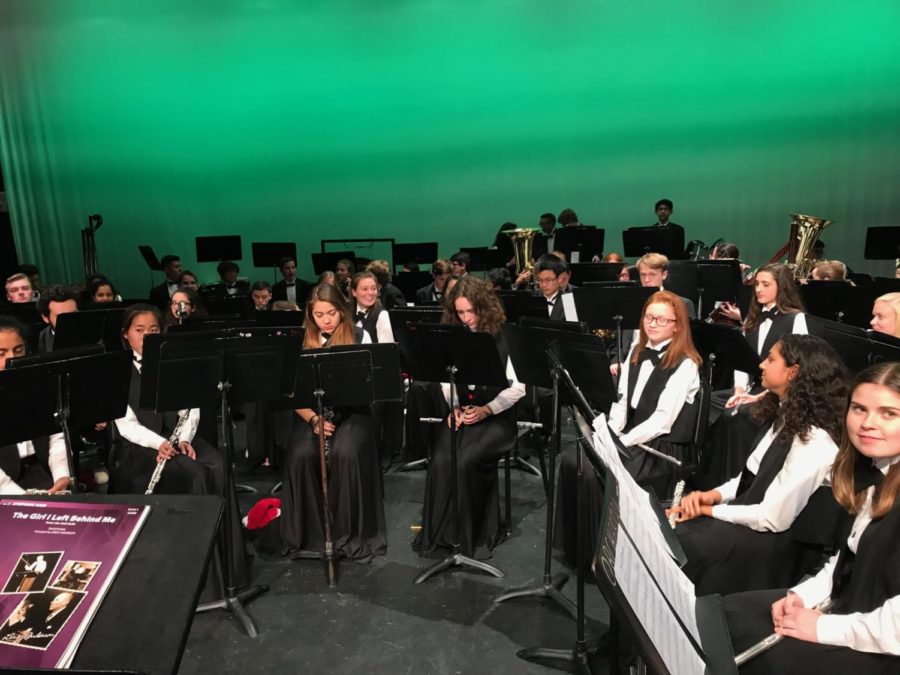 McLean's award-winning band was getting into the holiday spirit by having their winter concert on Dec. 9.
Symphonic Band (the top band group in MHS) played the song "Sleigh Ride" as they do every year. The concert contained a surprise when two seniors started running around the stage, one holding a Christmas tree.
The earlier fall concert had only the Symphonic Band performing, but this concert included all three bands: Symphonic Band, Wind Ensemble, and Concert Band.
The songs that were played in the concert include: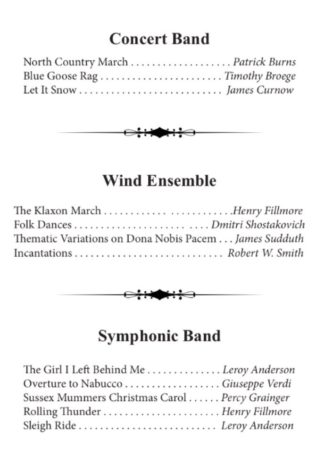 A song that stood out was "Rolling Thunder," which paid tribute to the non-profit organization that unite for the cause to bring full liability for the Prisoners of War-Missing in Action from all wars. There motto is "We Will Not Forget."
This organization includes many members throughout the United States, whom many are veterans and also ride motorcycles. They hold an annual event where members ride their motorcycles the Sunday before Memorial Day on a pre-set route through Washington D.C.
One of our own MHS staff members, Coach Don Vivacqua, attended the concert. He especially appreciated the music that was played because he is a member of the Rolling Thunder non-profit organization.
This concert took a great amount of preparation and practice.
"Our band at MHS is really dedicated because we all individually practice our instruments five days a week, and on top of that we have band class 2-3 times a week for in-class practice. We also had to stay after school and attend rehearsals every Wednesday night," sophomore Lauren Lumme said.
A lot of effort went into planning this holiday concert and the band members as well as their band teacher, Chris Weise, worked hard to put on their best performance.
Their efforts paid off because they enlightened the audience by spreading some holiday cheer through the power music.