Breast cancer awareness pink-out
McLean participates in Breast Cancer Awareness Month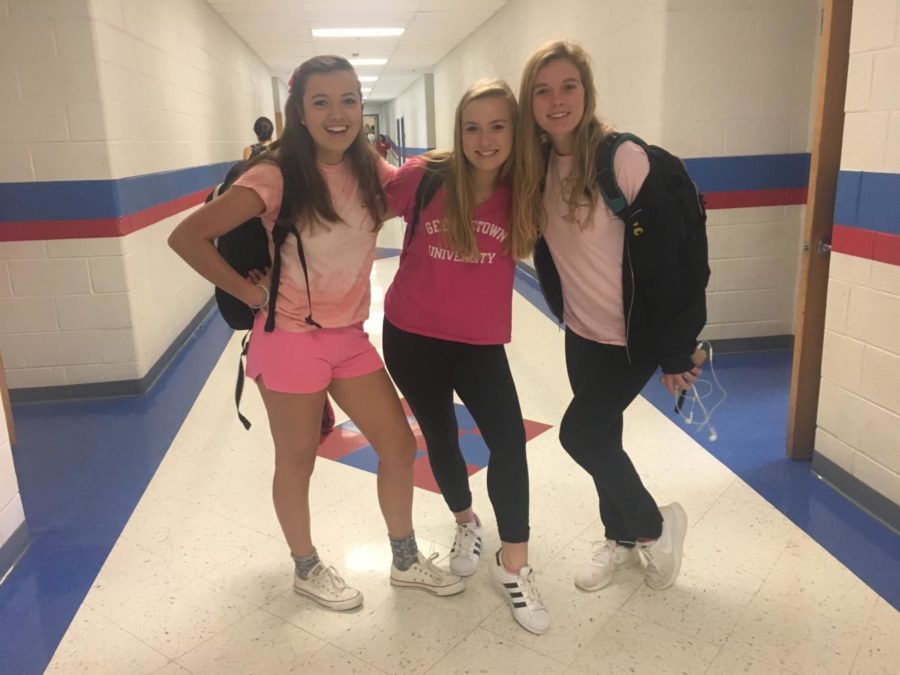 Friday, Oct. 20, the halls of McLean are adorned with pink ribbons and t-shirts. Since 1985, the month of October has been established as Breast Cancer Awareness Month. The McLean community involves itself annually in raising consciousness of breast cancer throughout this month.
McLean students participated in a pink-out today in order to support those afflicted with breast cancer and their families. The spirit day was a meaningful effort to impact the cause and raise awareness for its victims.
"It's important to raise awareness of breast cancer, because it affects so many people… and therefore, it requires so much more attention due to how many people are impacted by it," said junior Zoe Skoric, who has a relative impacted by breast cancer.
Simply wearing pink socks or donning pink face paint can make a mark invisible to most. It is important to recognize those who are impacted by breast cancer not only throughout Breast Cancer Awareness Month, but each and every day.